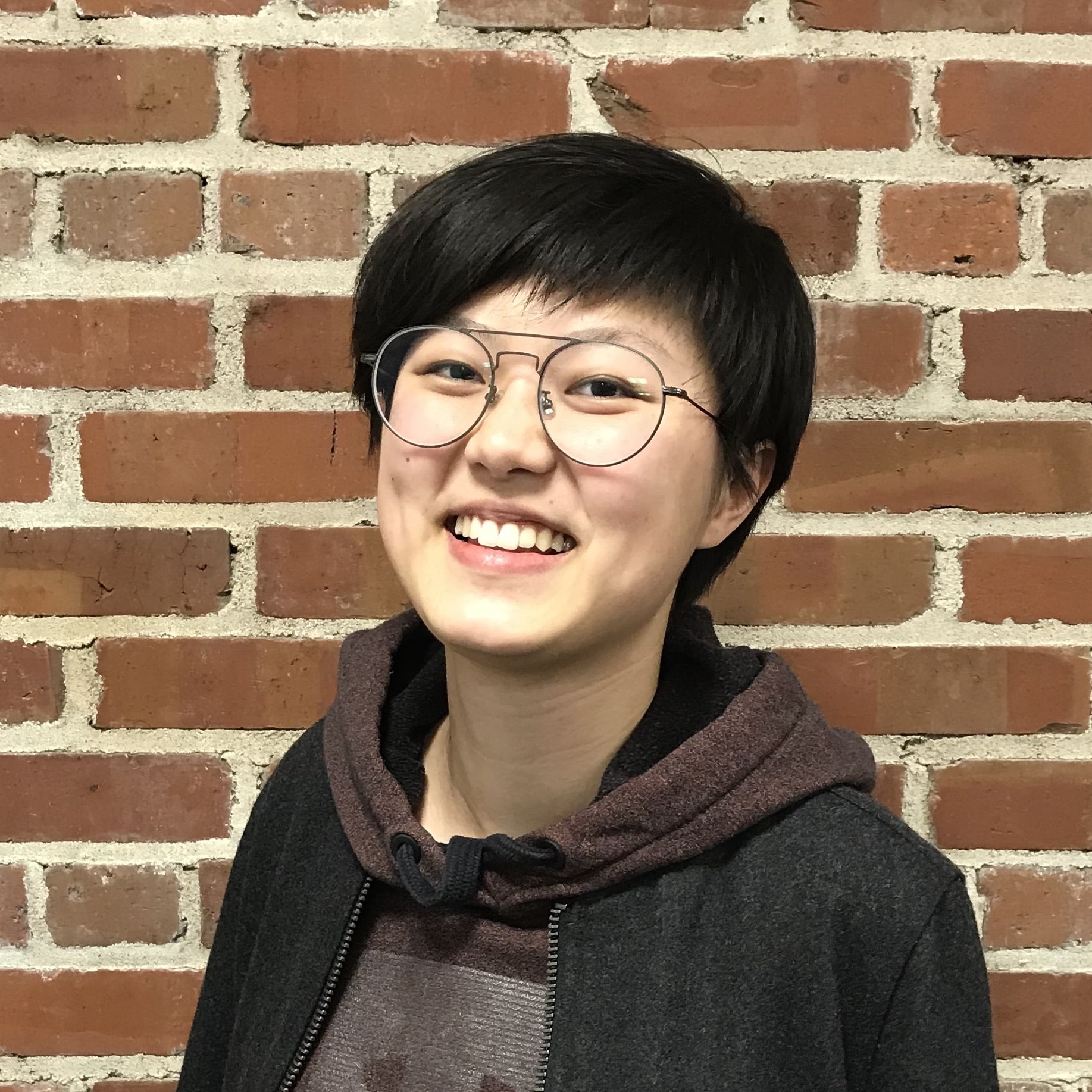 Yu-Chu Chen
Product Designer/ Researcher
Pooro = Poop Hero
Design for behavior change
among dog owners on picking up after pets
Time:
Spring 2019, 12 weeks
Type:
Individual Project
Design Main Focus:
UX research, UX design for habit forming, service design, business model design
Subject
Dog Pet waste produce negative impact to the environment. However, designing a feasible composting service could shift the impact from negative to positive.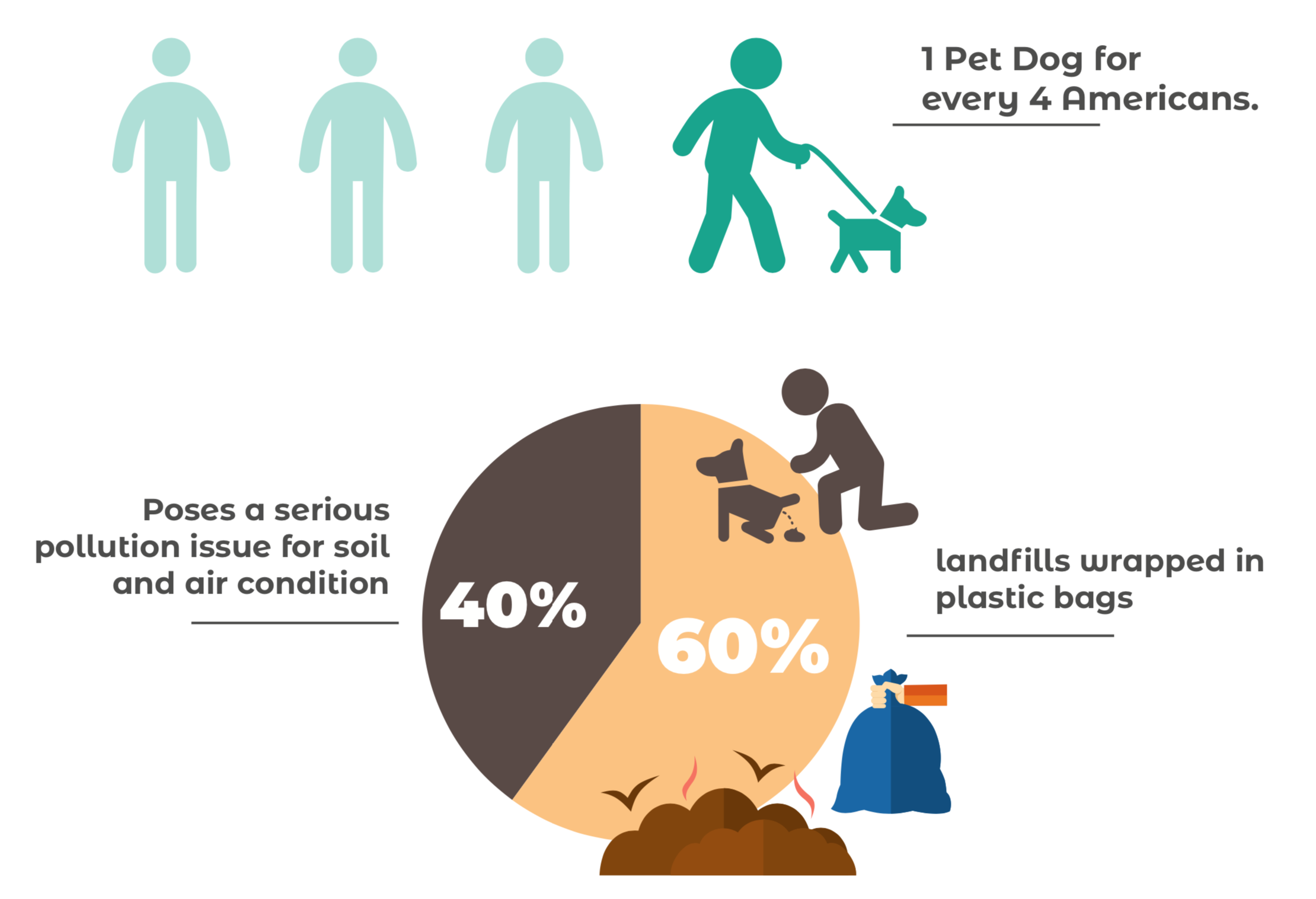 Problem
According to the ASPCA (American Society for the Prevention of Cruelty to Animals), there are approximately 78 million pet dogs in the US, which is about one for every four Americans. In total, they produce approximately 10.6 tons of poop per year. However, only 60 percent of dog owners pick up after their pets according to a survey conducted by the Center for Watershed Protection (CWP). To leave the other 40 percent unmaintained poses a pollution issue for soil and water with harmful bacteria and nutrients. Most of the 60 percent that is picked up and disposed ends up in landfills wrapped in plastic bags, and proceed to last hundreds years without biodegrading (Freinkel, 2014).
Opportunity
Composting is a developing solution to make the pet waste become a truly renewable resource, a well-designed composting service could be both profitable and sustainable.

Commercial composing facilities can keep compost in high temperature for a long enough period of time to kill off toxic pathogens and produce a valuable resource.
There are already some companies like GreenPet and EnviroWagg doing professional compost of pet waste.
How might we...
attract people to change their current behavior and make them adopt industrial composting if they already have a more convenient and habitual approach to remove pet waste?
Purpose of study
The focus of this project is to design a profitable and sustainable service that could attract people to change their current behavior and make them adopt industrial composting.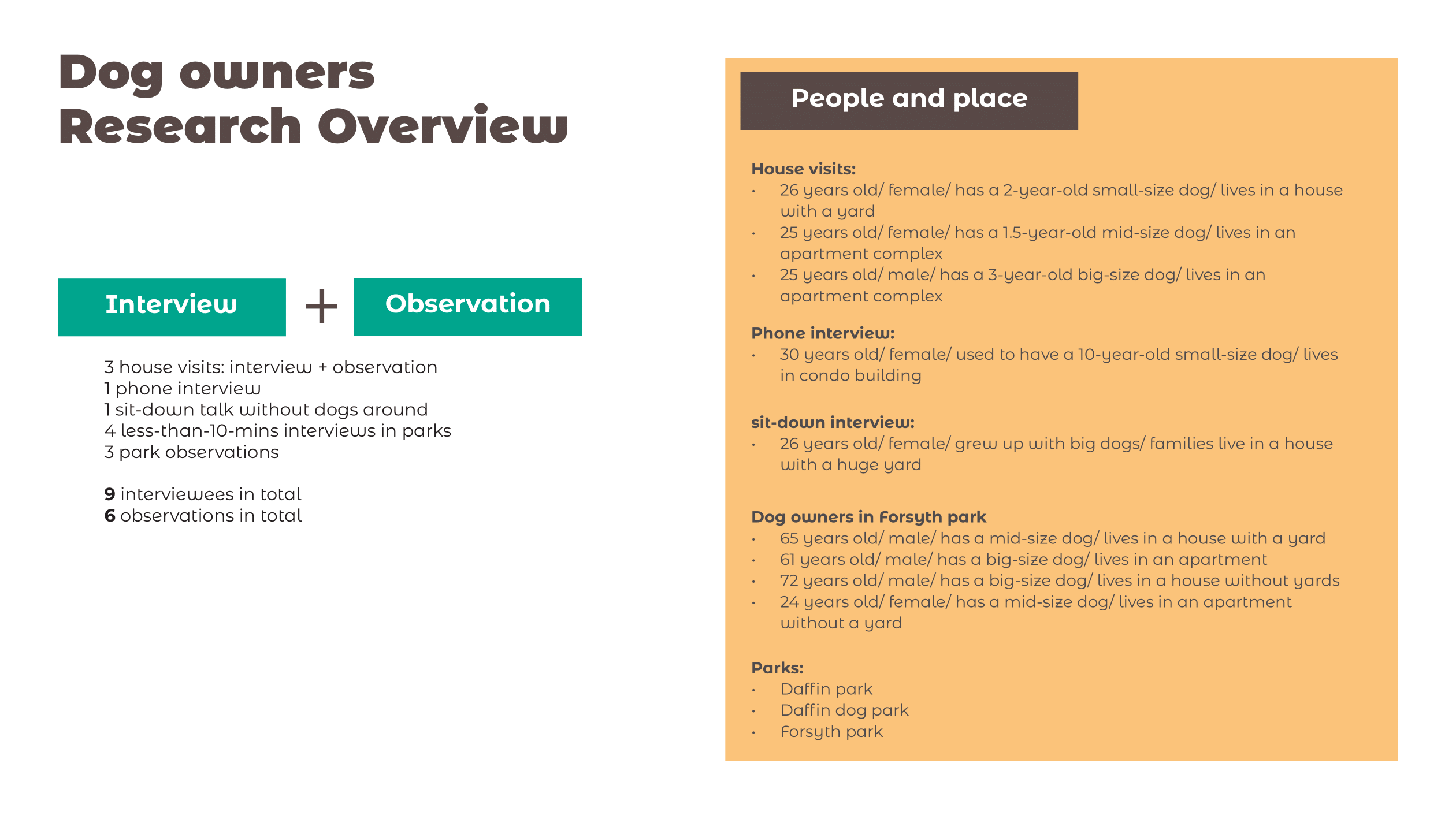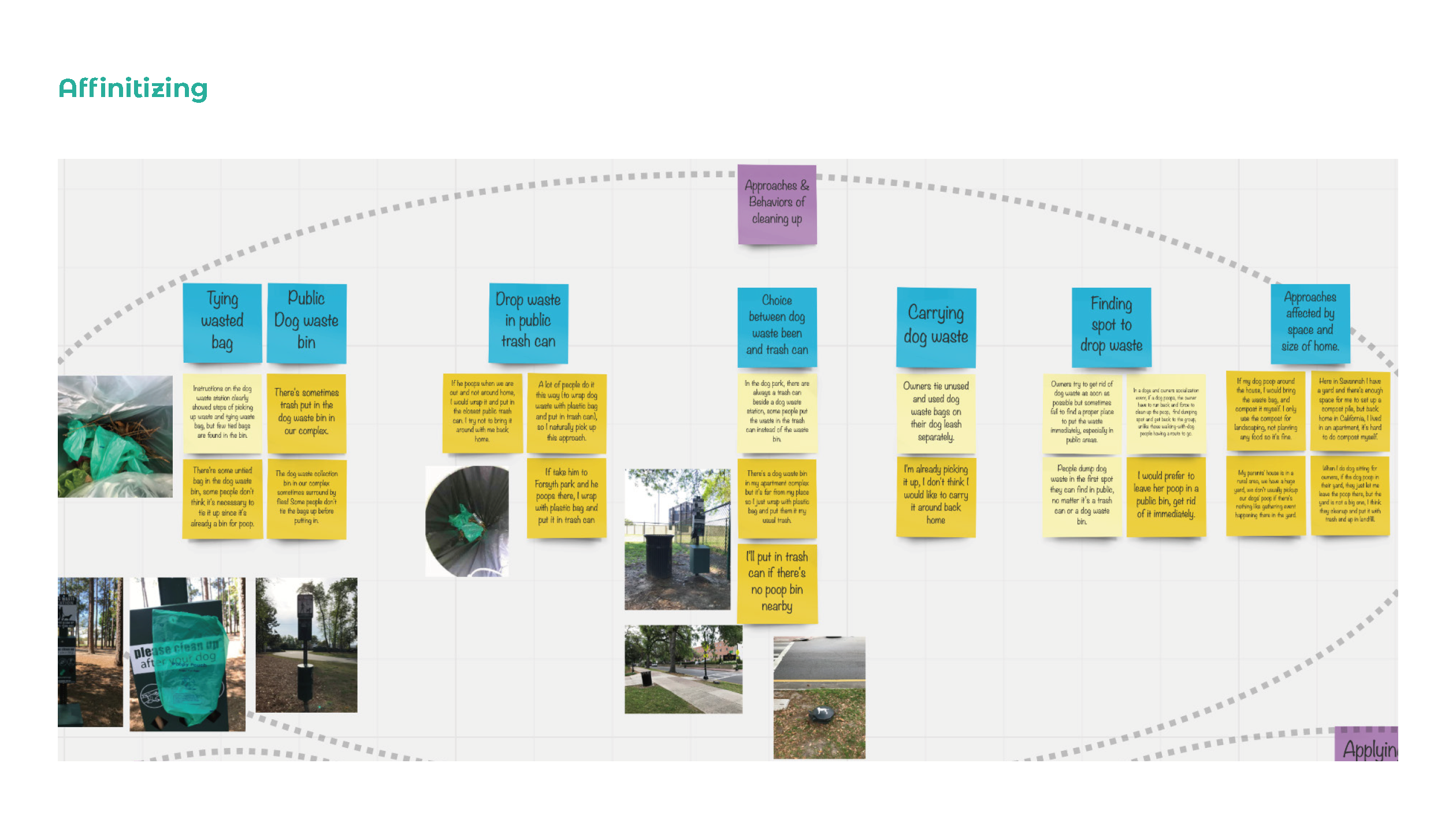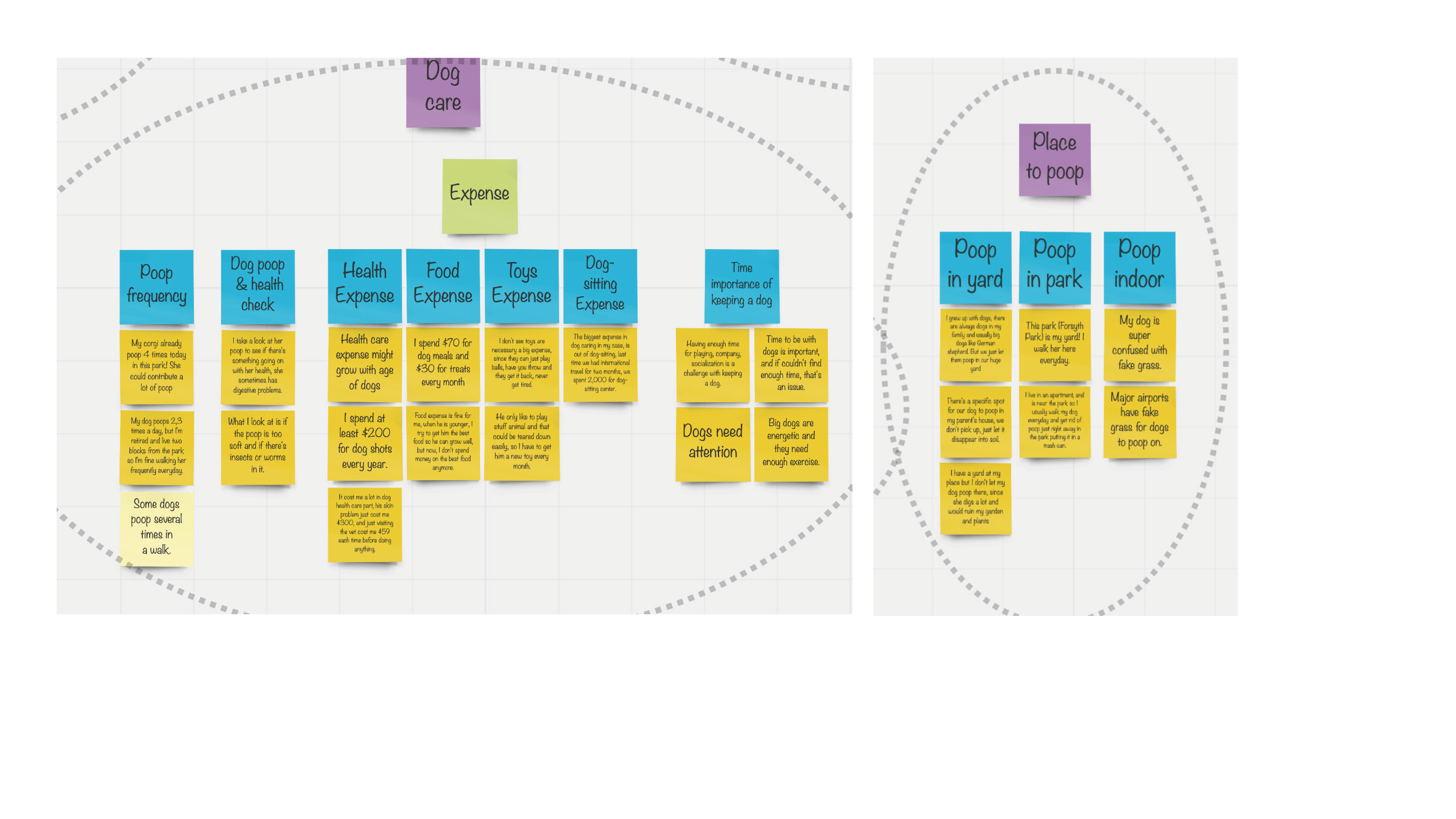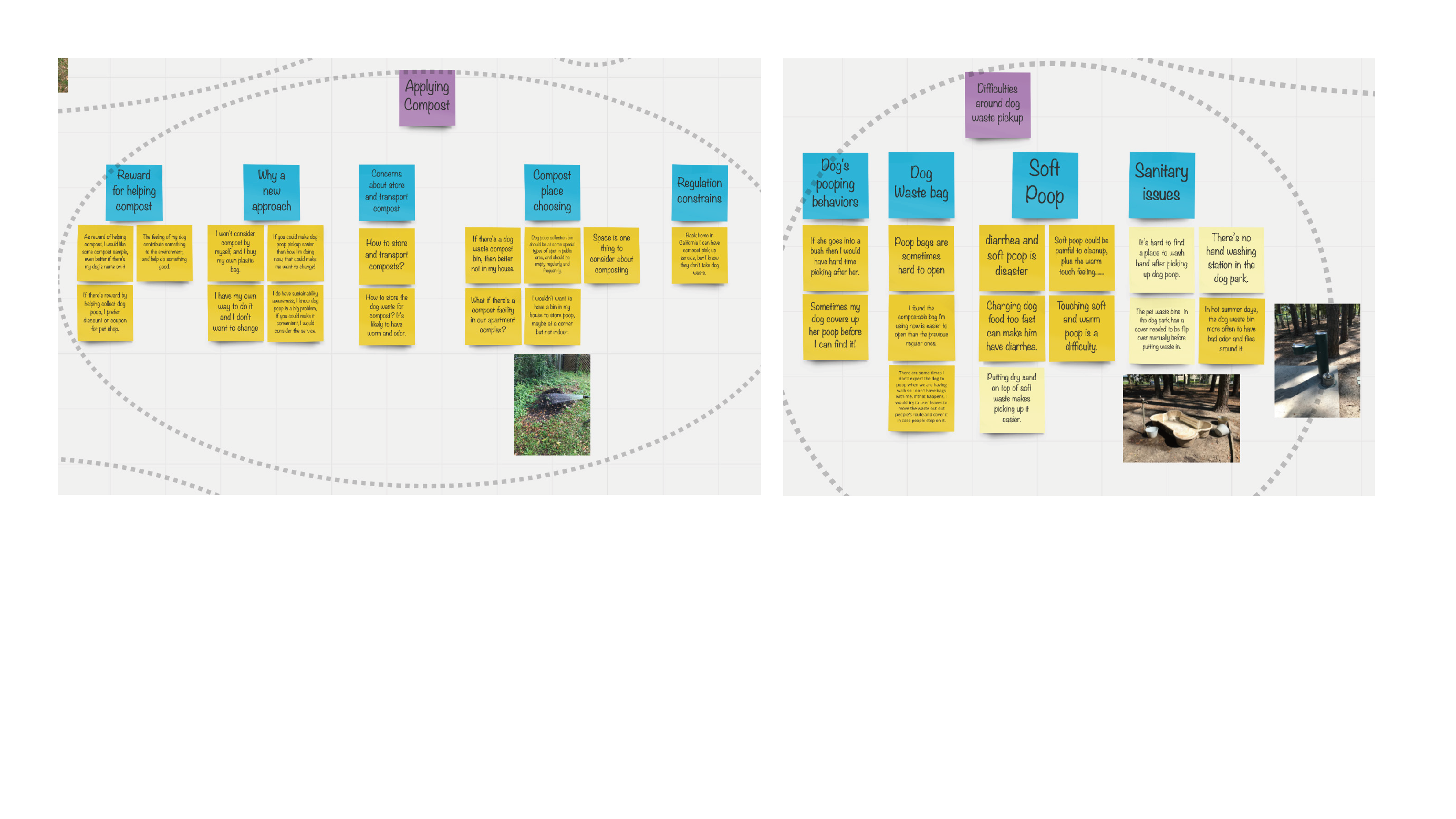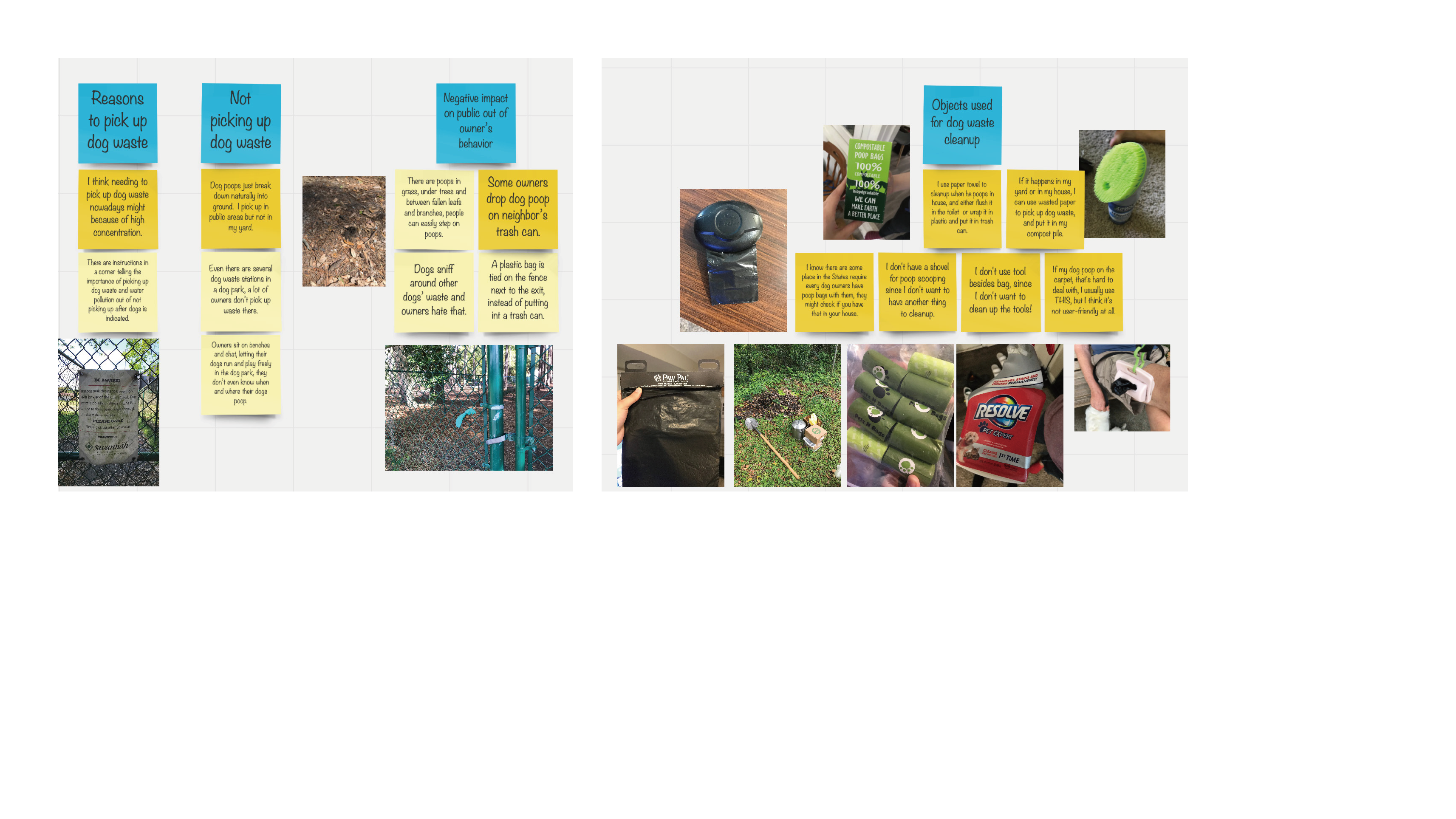 Key findings
Uncertainty about locations of disposal spots
Owners don't like to carry dog waste without knowing when they can drop it. There- fore, uncertainty about locations of disposal spots makes owners want to drop dog waste in whichever trash can they encounter first during a walk.

Unwanted experience

Making hands dirty and cleaning up soft poop are the most common unwanted pick- up experience among dog owners. However, there're lacking solutions around these in public areas. Providing a more convenient way tackling these challenges could be a potential opportunity for attracting owners to join the compost service.

Owners' attitude

Many people don't understand how dog poop could impact the environment, there should be a more effective way to educate owners about consequences and impacts out of their chosen behaviors. Some may have certain level of understanding about dog waste's environmental issue, but they feel already taken responsibility by picking up waste, especially because they don't see themselves having many choices other than landfill.

Incentive

As for rewards for adopting compost, most dog owners prefer coupon over plants grown from compost or compost itself as return. Coupon is more practical for them since many of them don't have a gardening habit. However, to build up emotional connection with their behavior, the reward part of the service should be not only coupon, but also something meaningfully related to their contribution.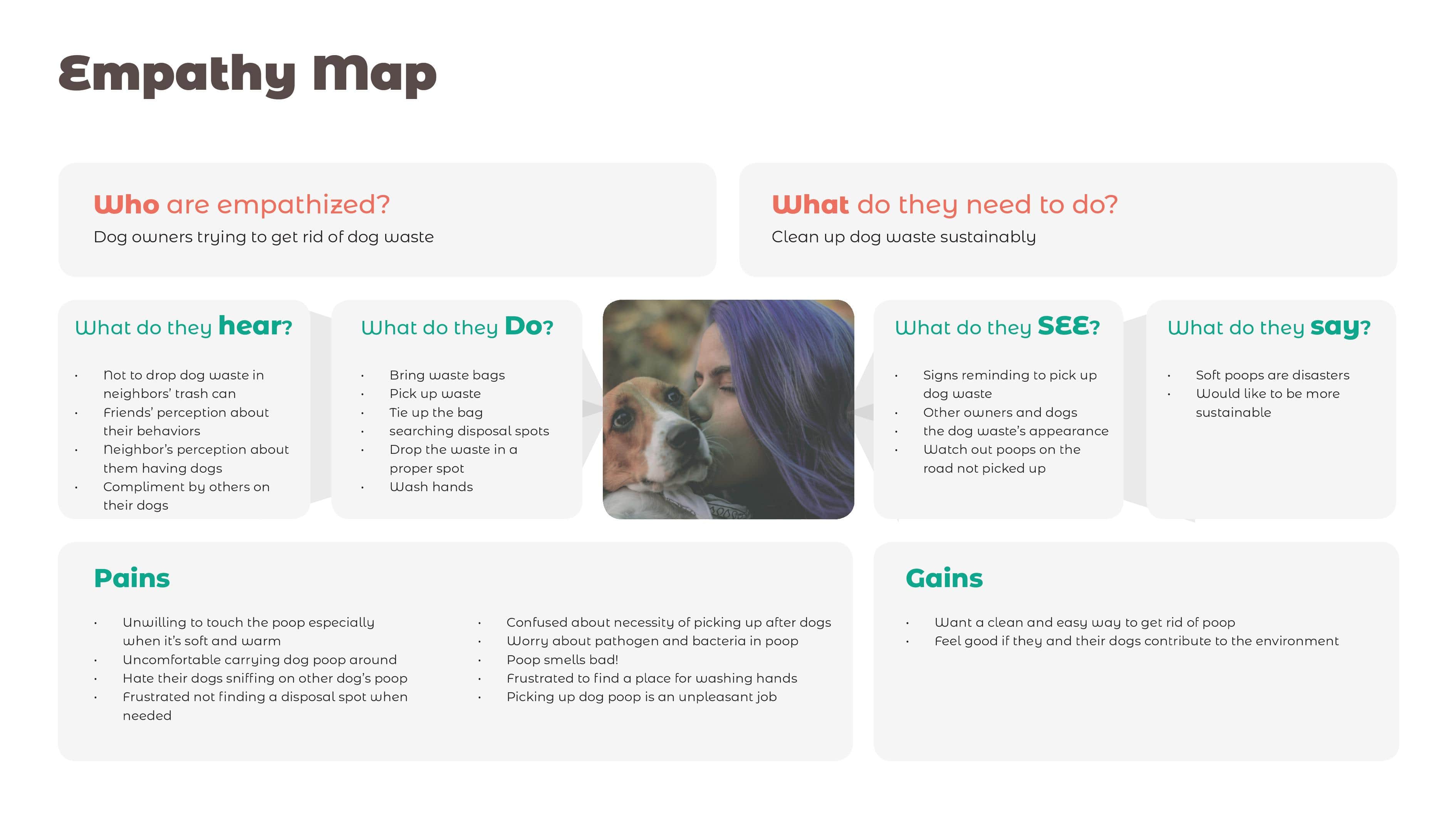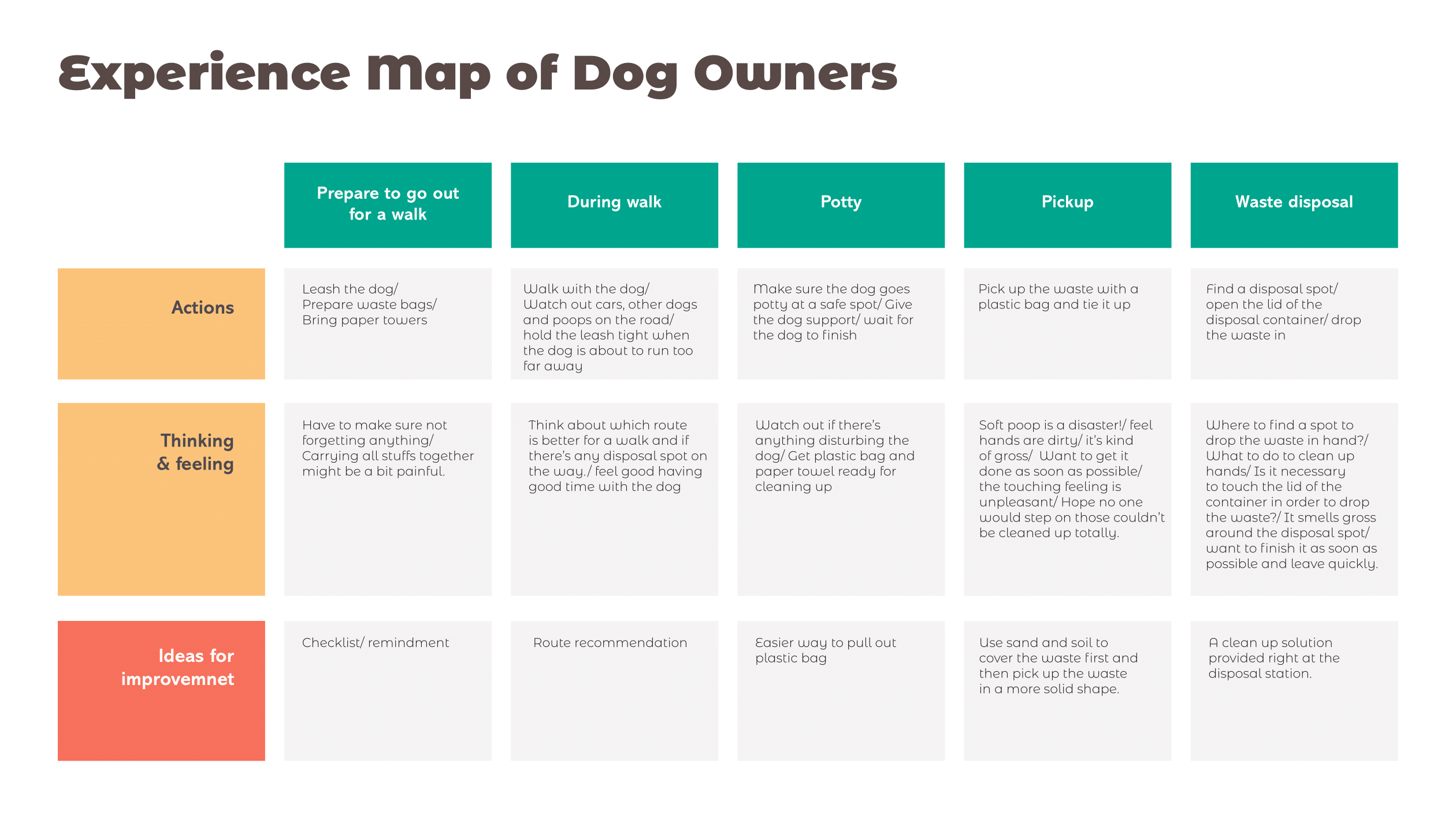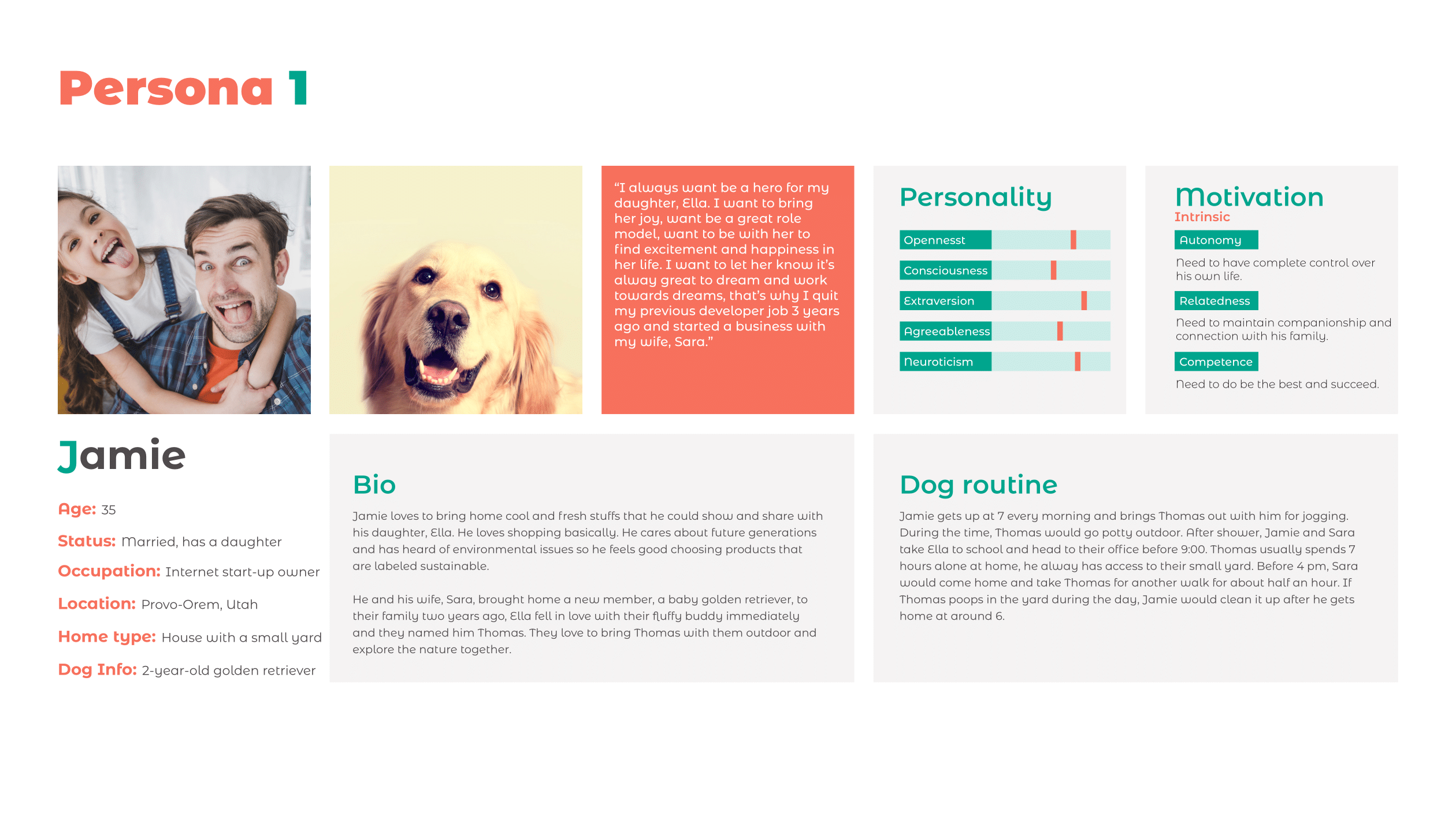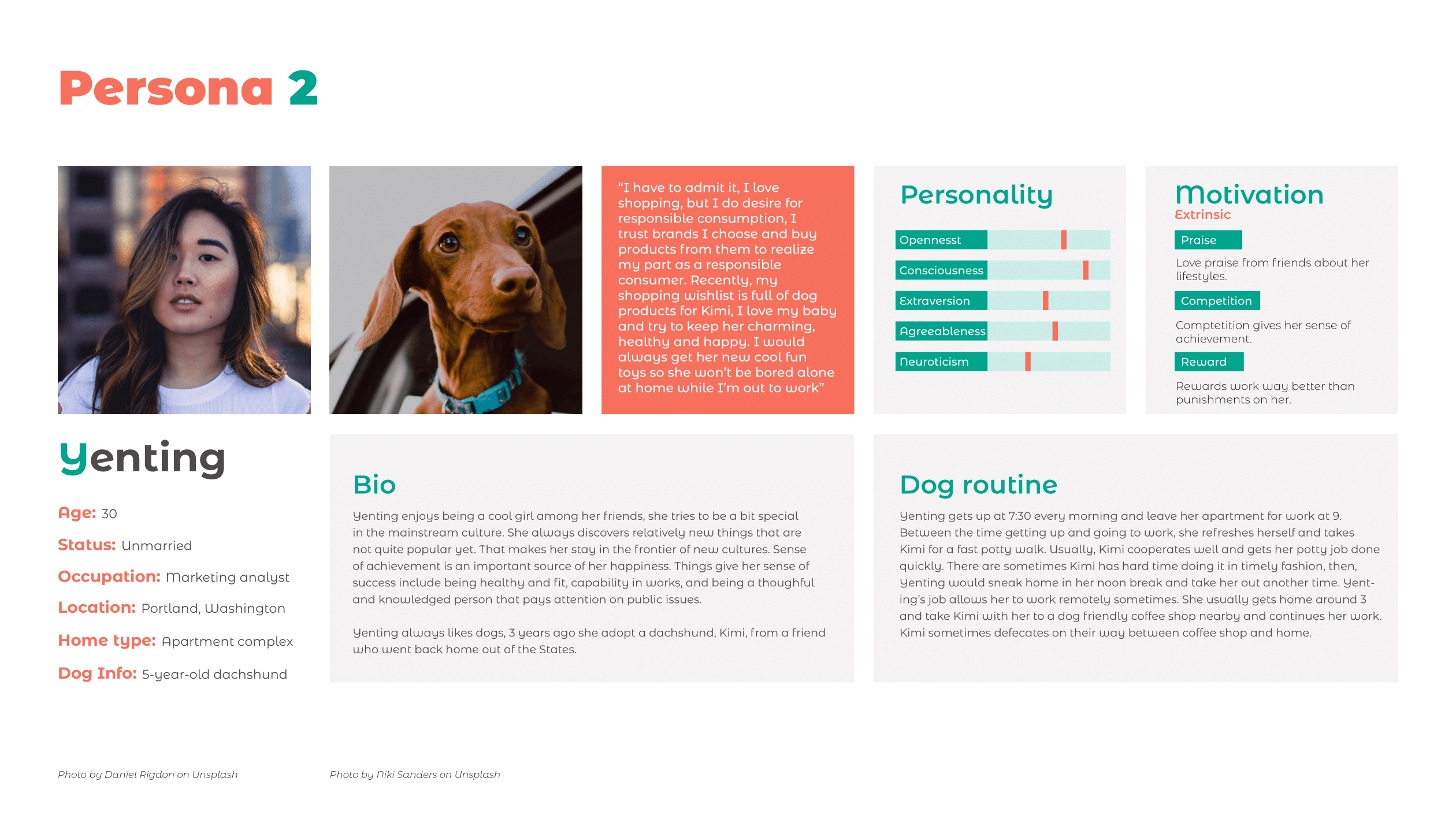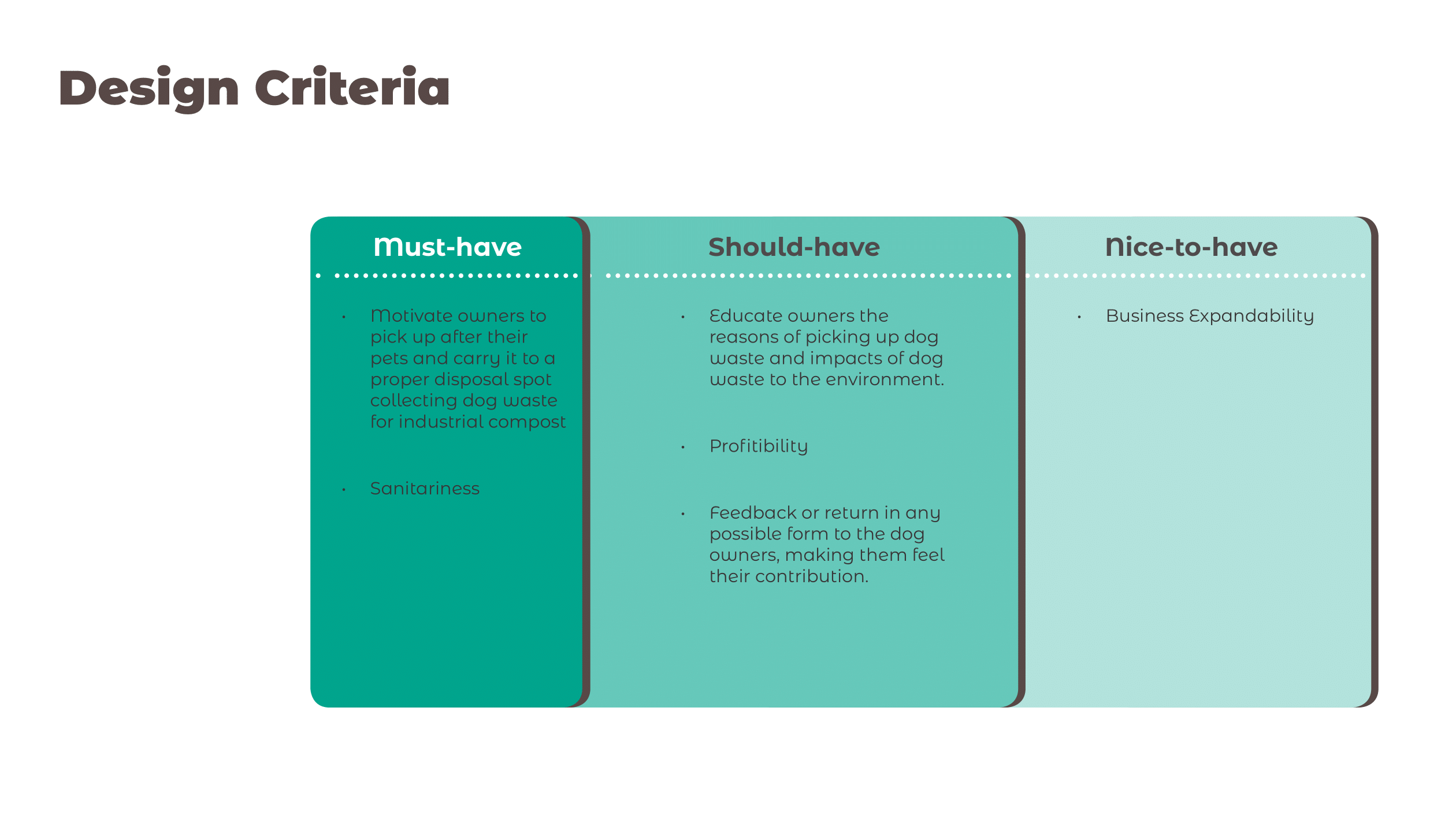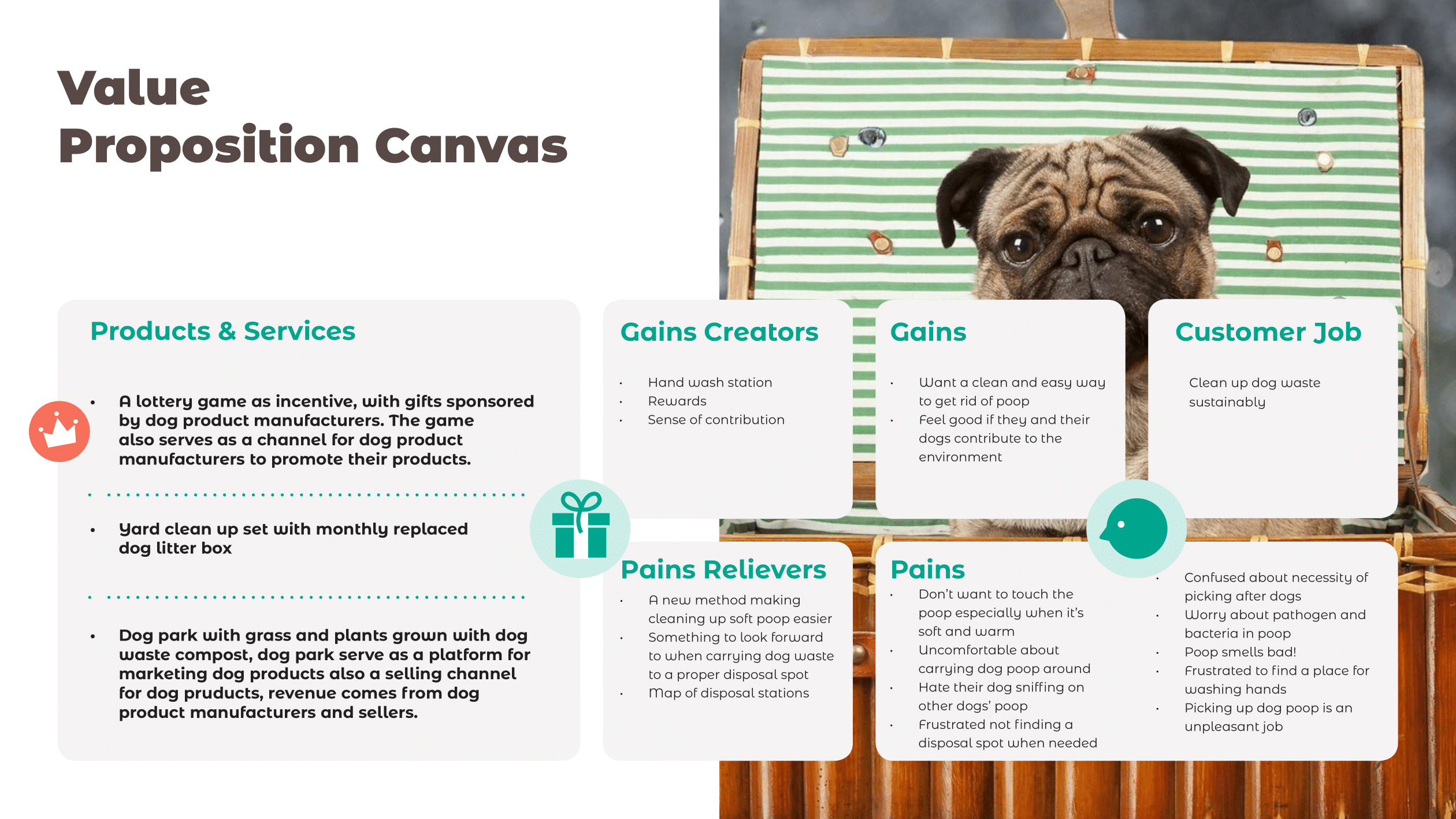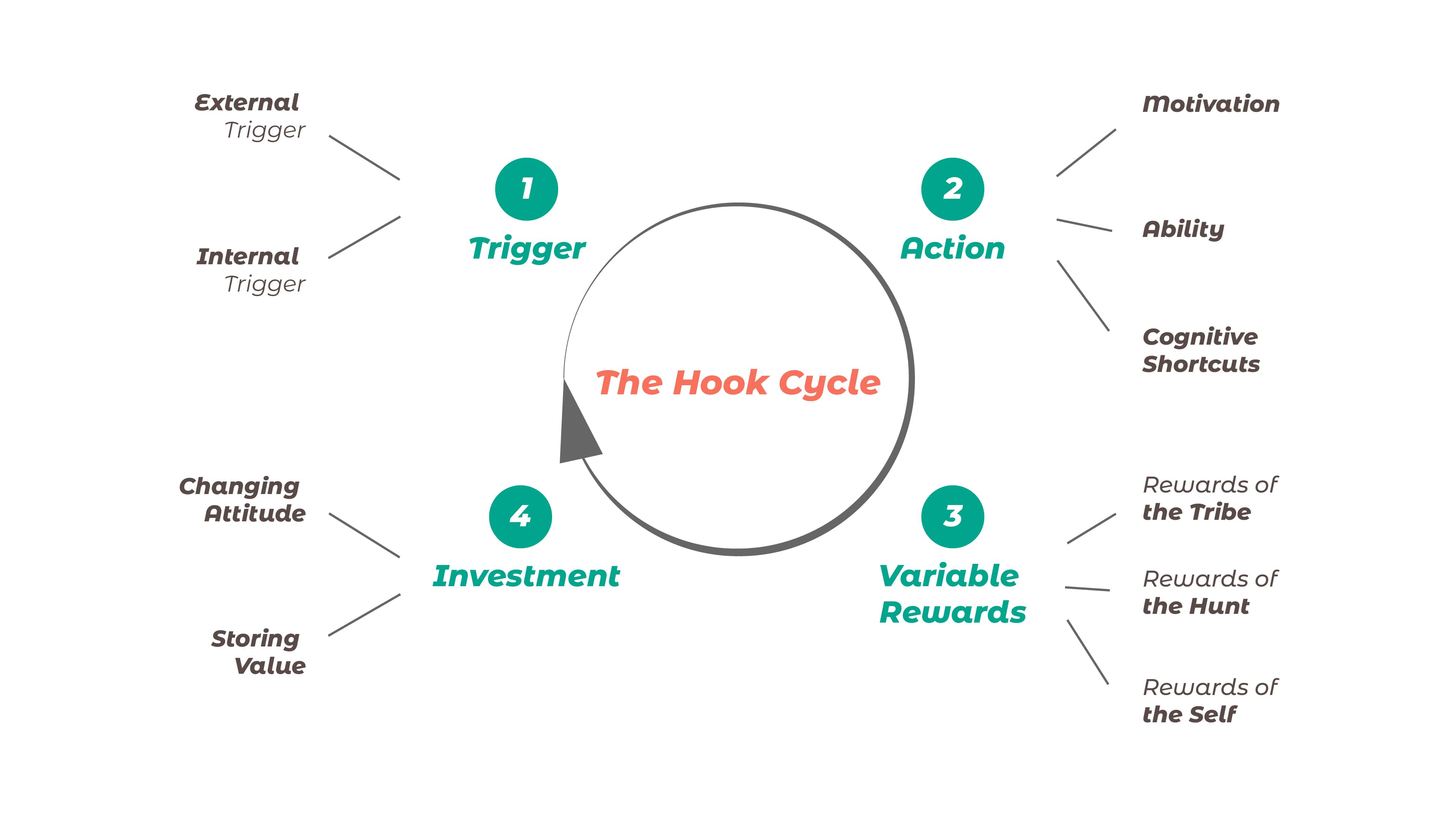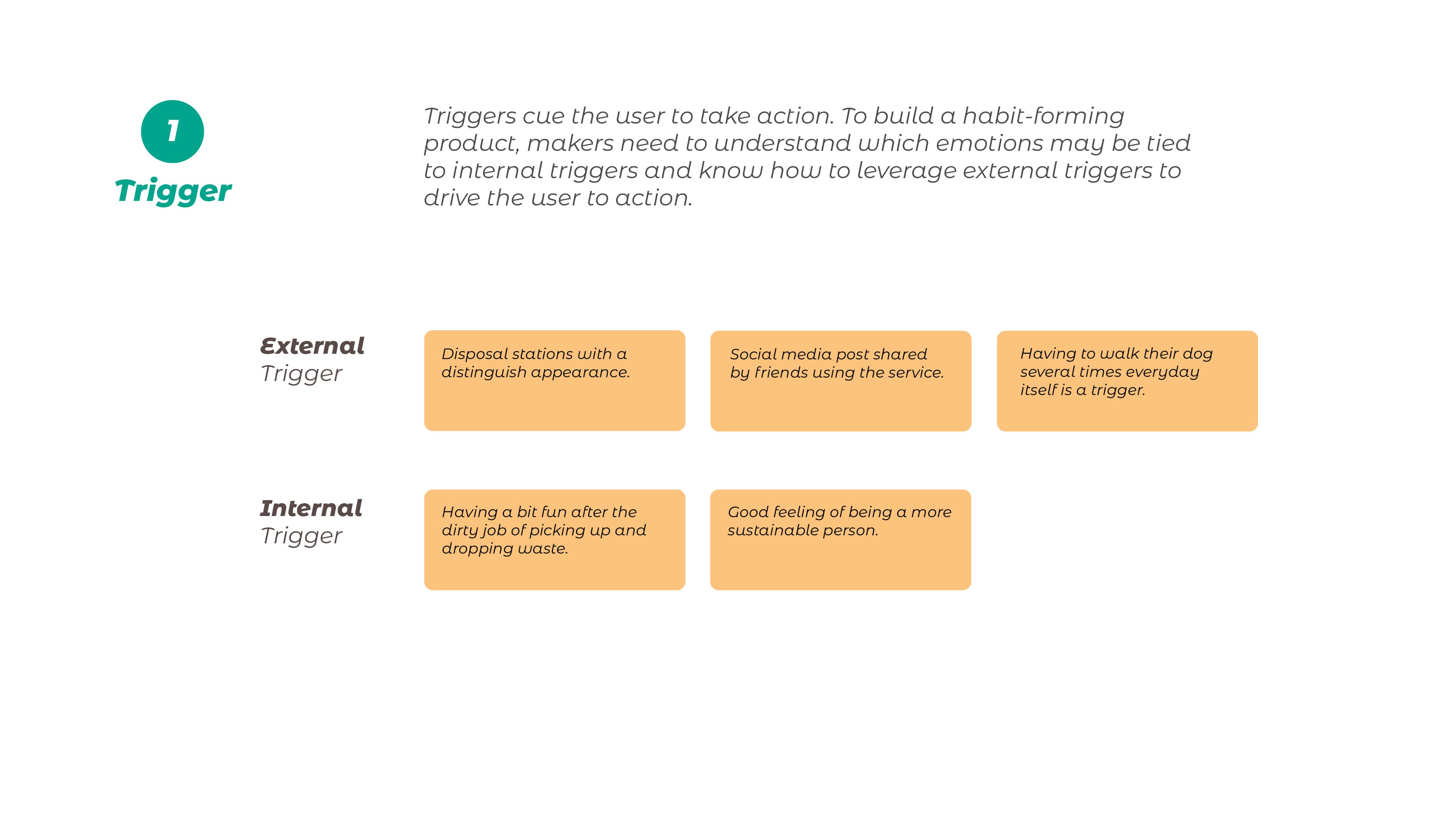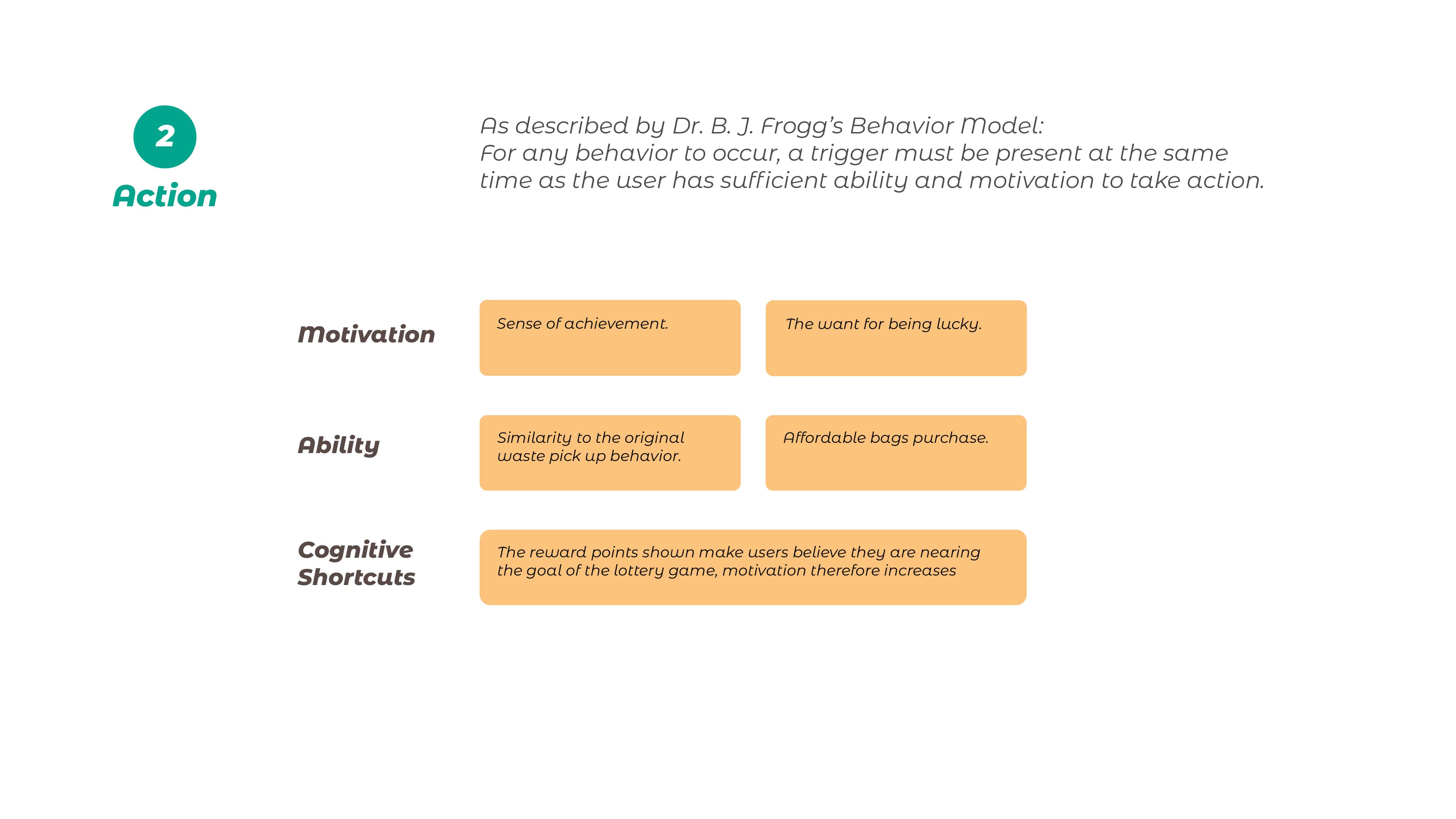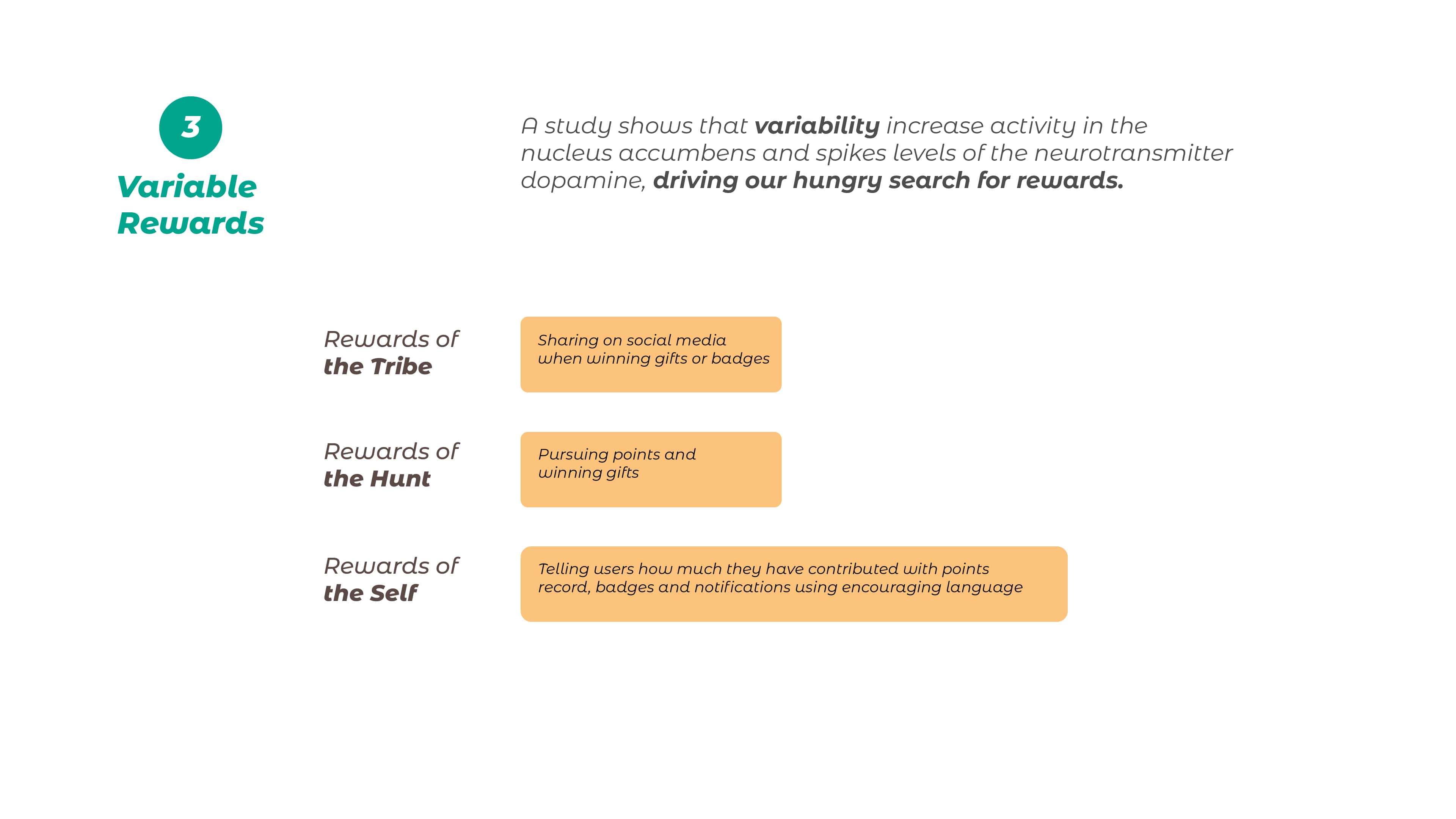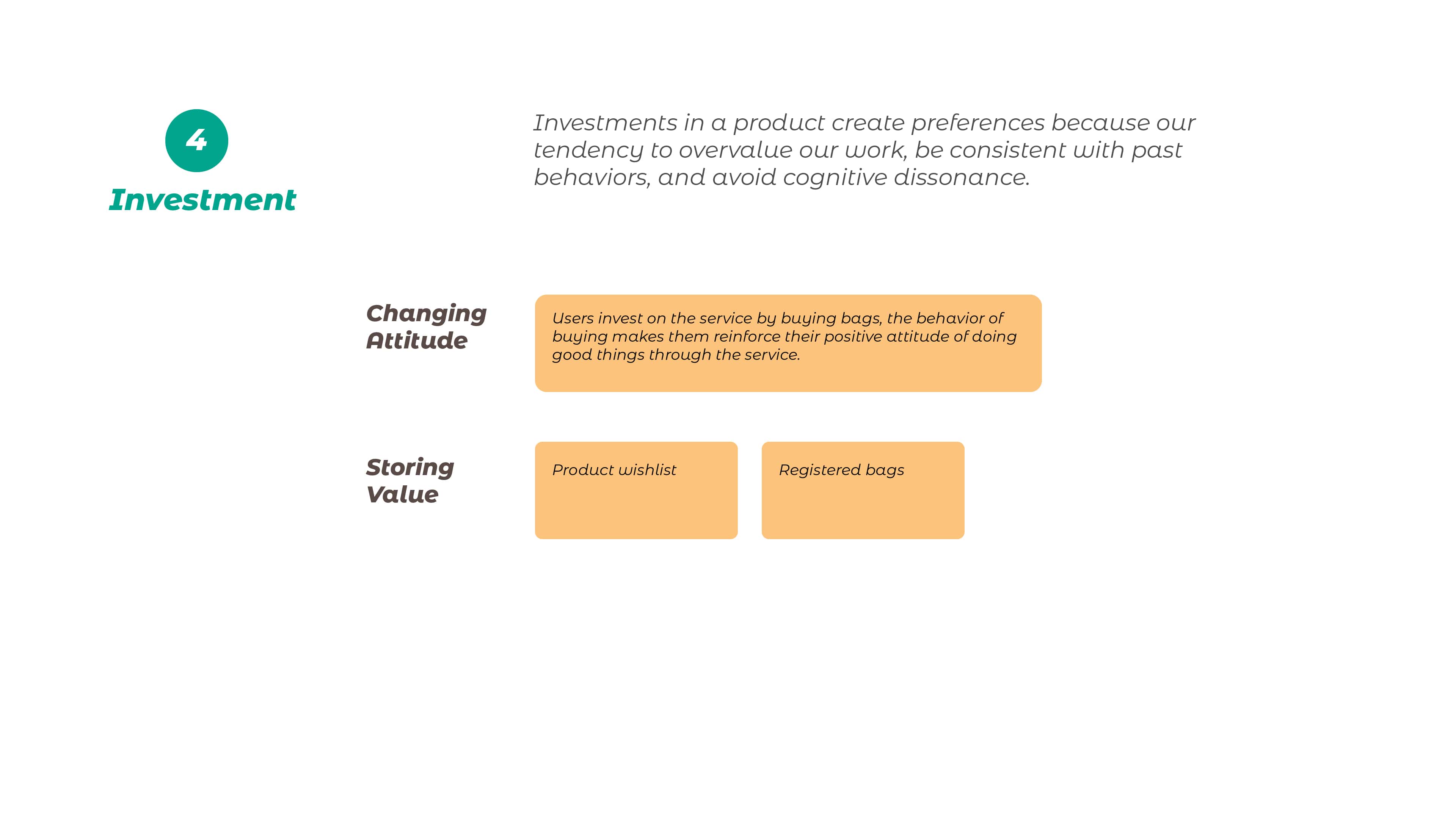 Pooro = Poop Hero
Pooro uses a fun lottery game to encourage dog owners picking up after their dog and bring the waste to one of the pooro disposal stations to drop it. Owners buy pooro compostable waste bags with bar codes on them and scan it when dropping the waste at the station. By doing that they receive points for the lottery game.
With pooro mobile app, owners can find disposal locations nearby, know the number of waste bags left, shop for pet products and play the lottery game.
The app not only serve as a useful tool for owners, but also as a platform for dog product brands to advertise their products. Therefore, advertising fee from product brands will be another revenue source besides waste bag sales.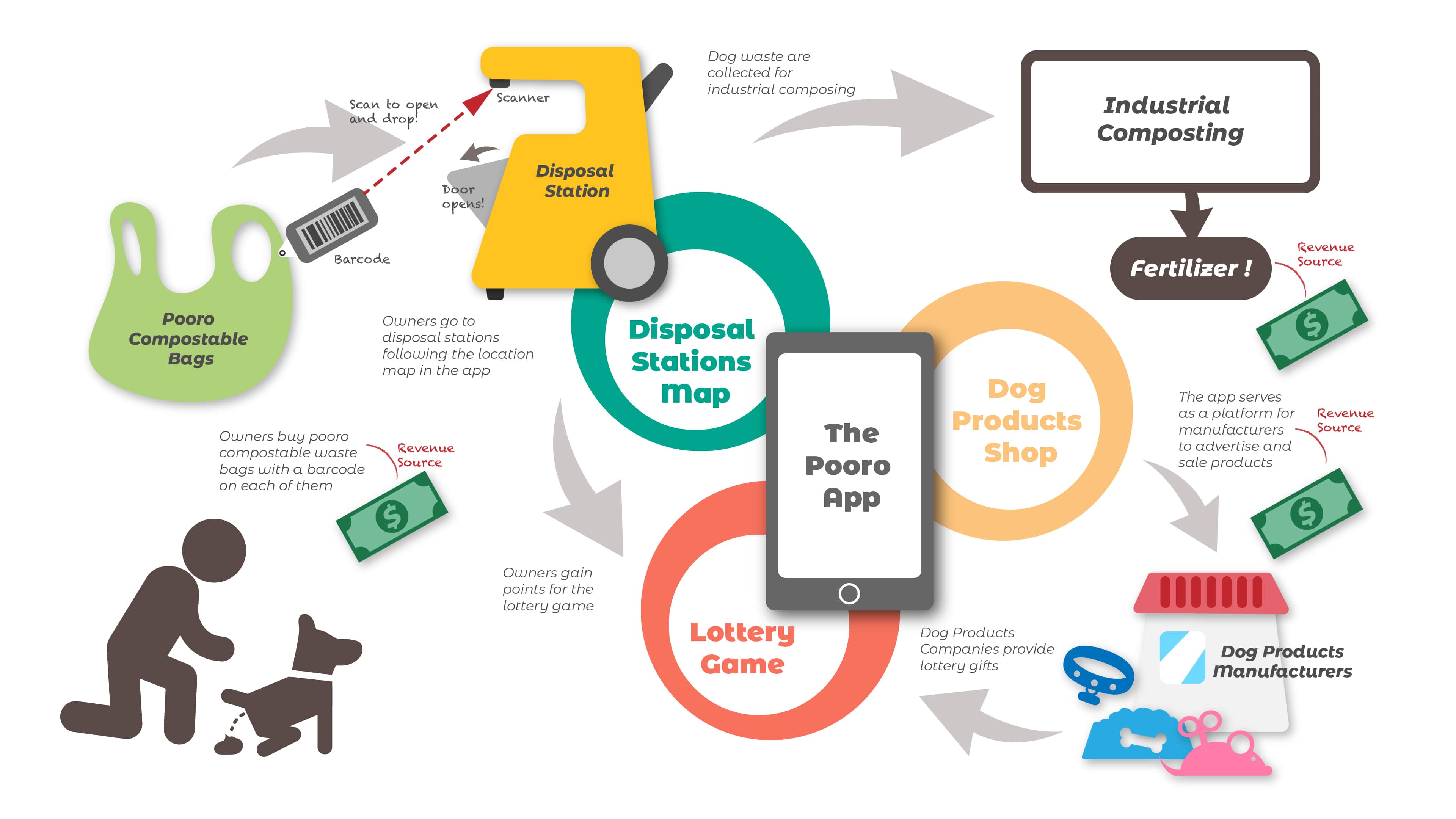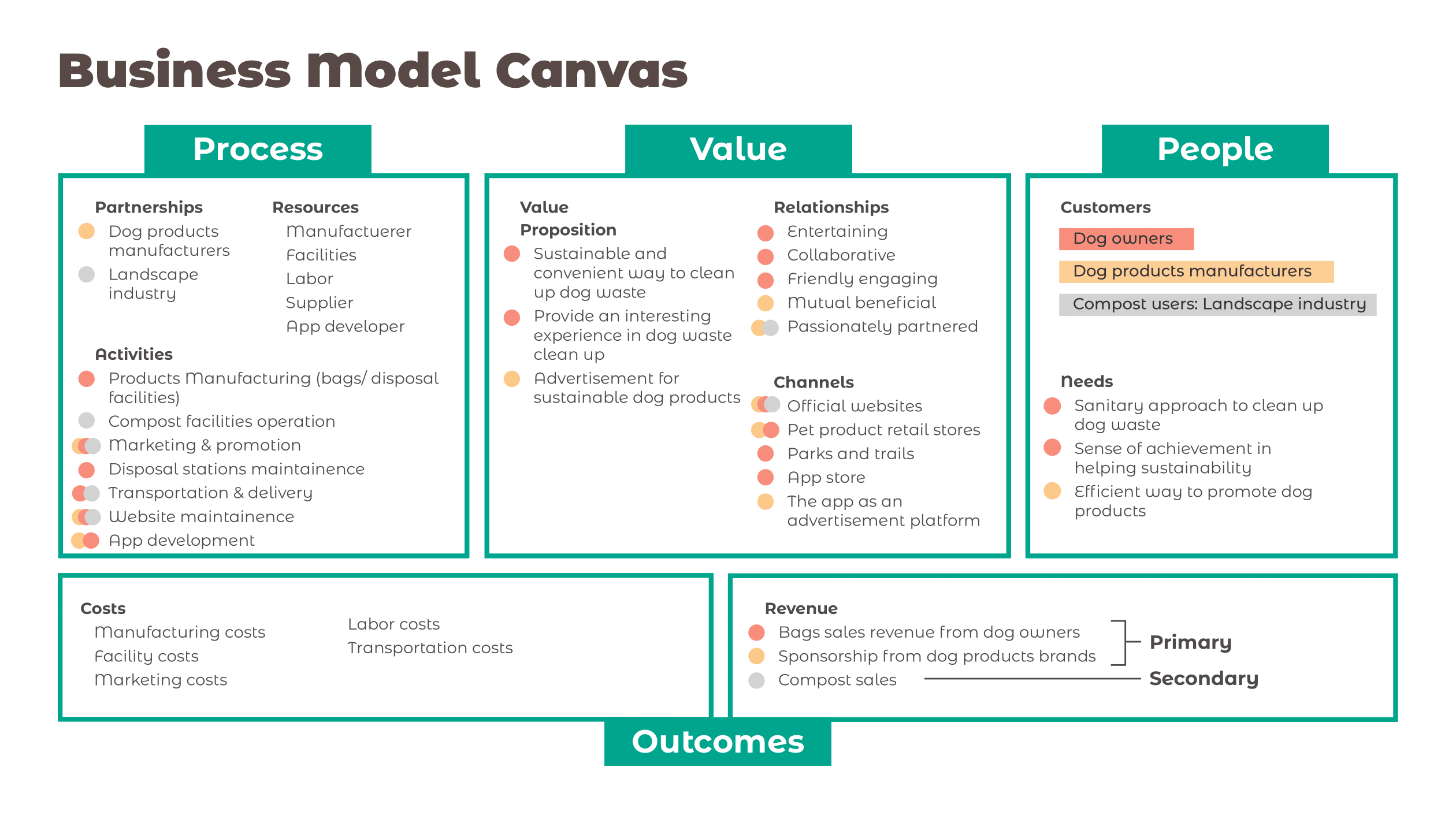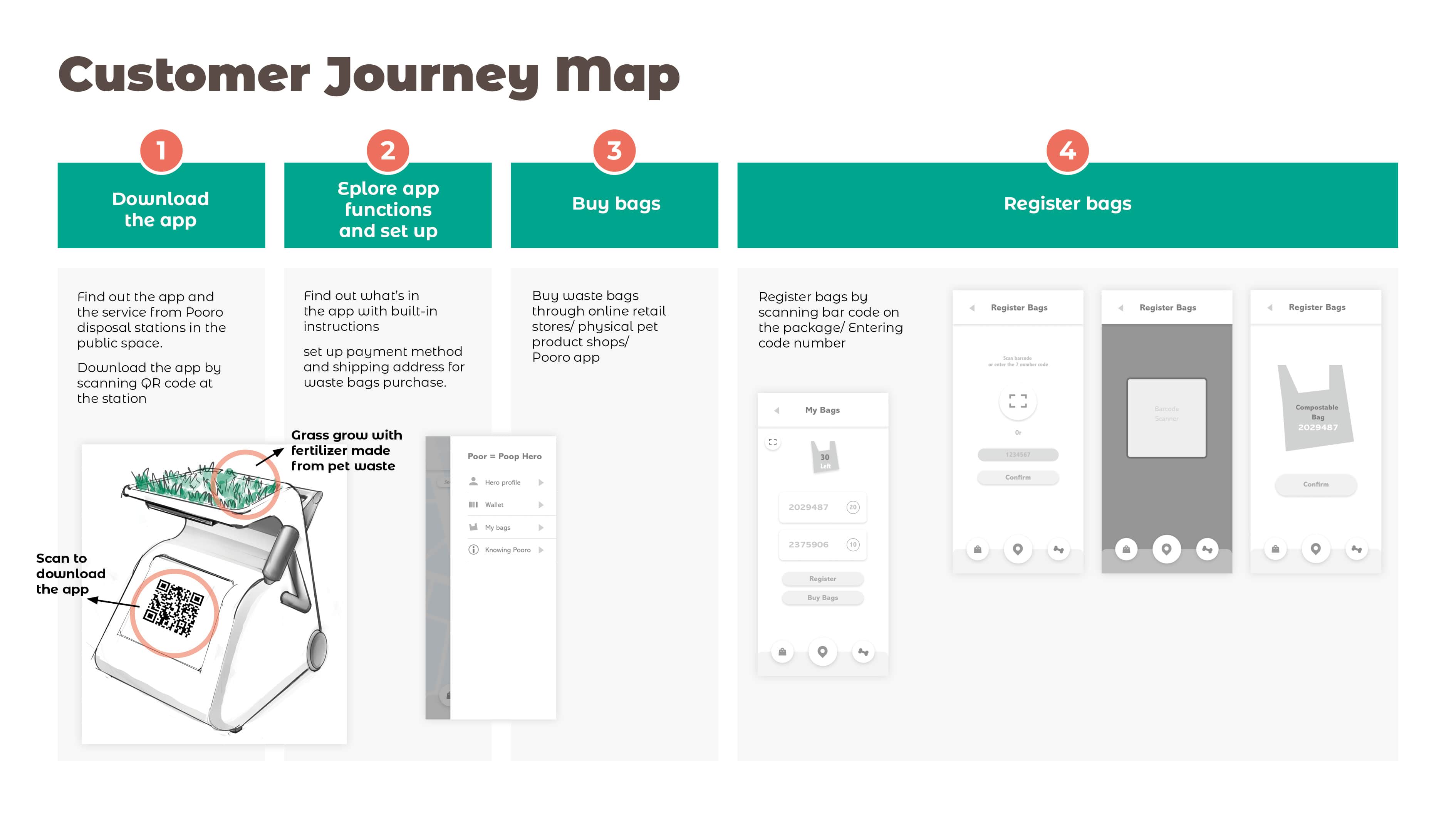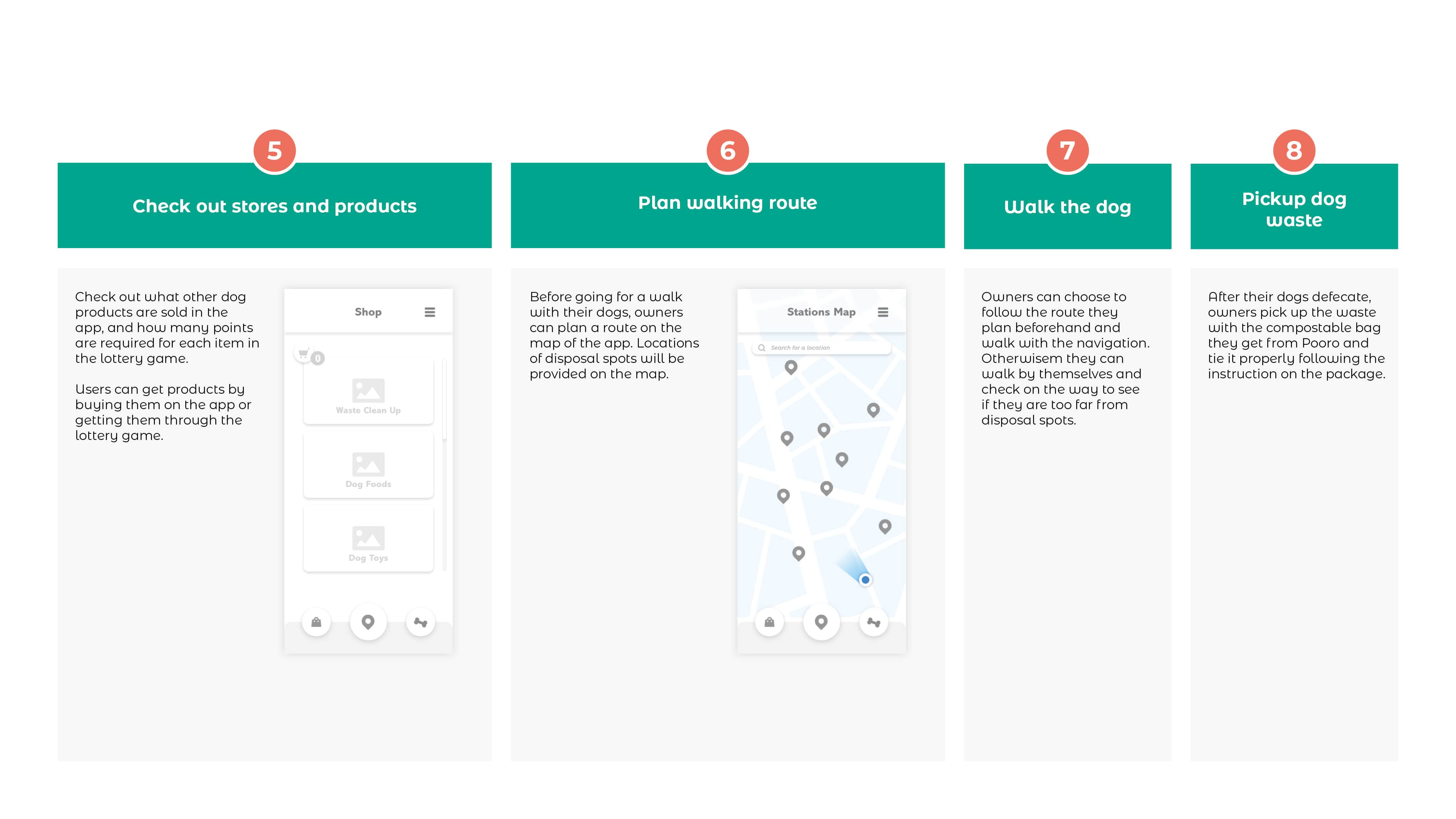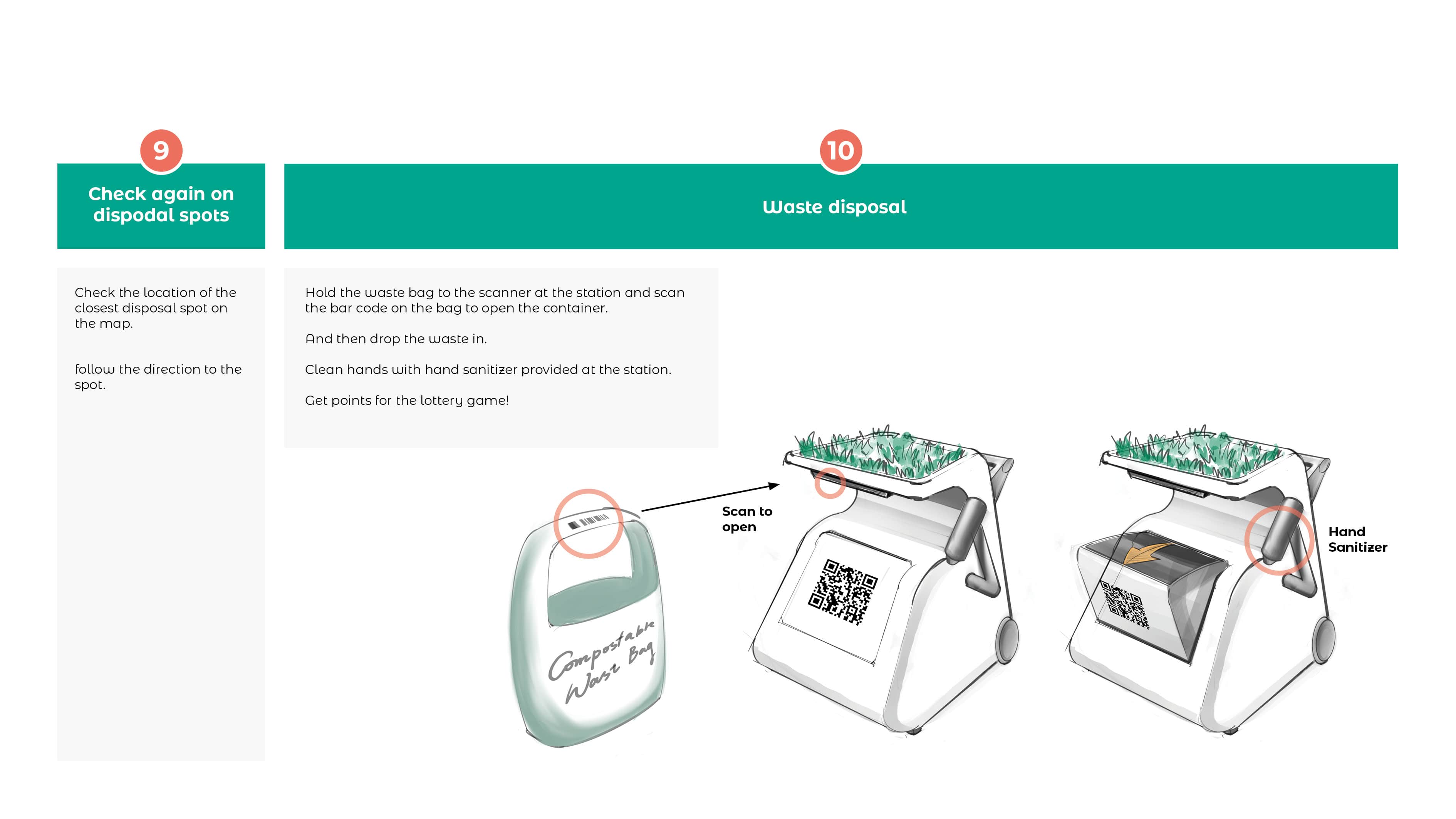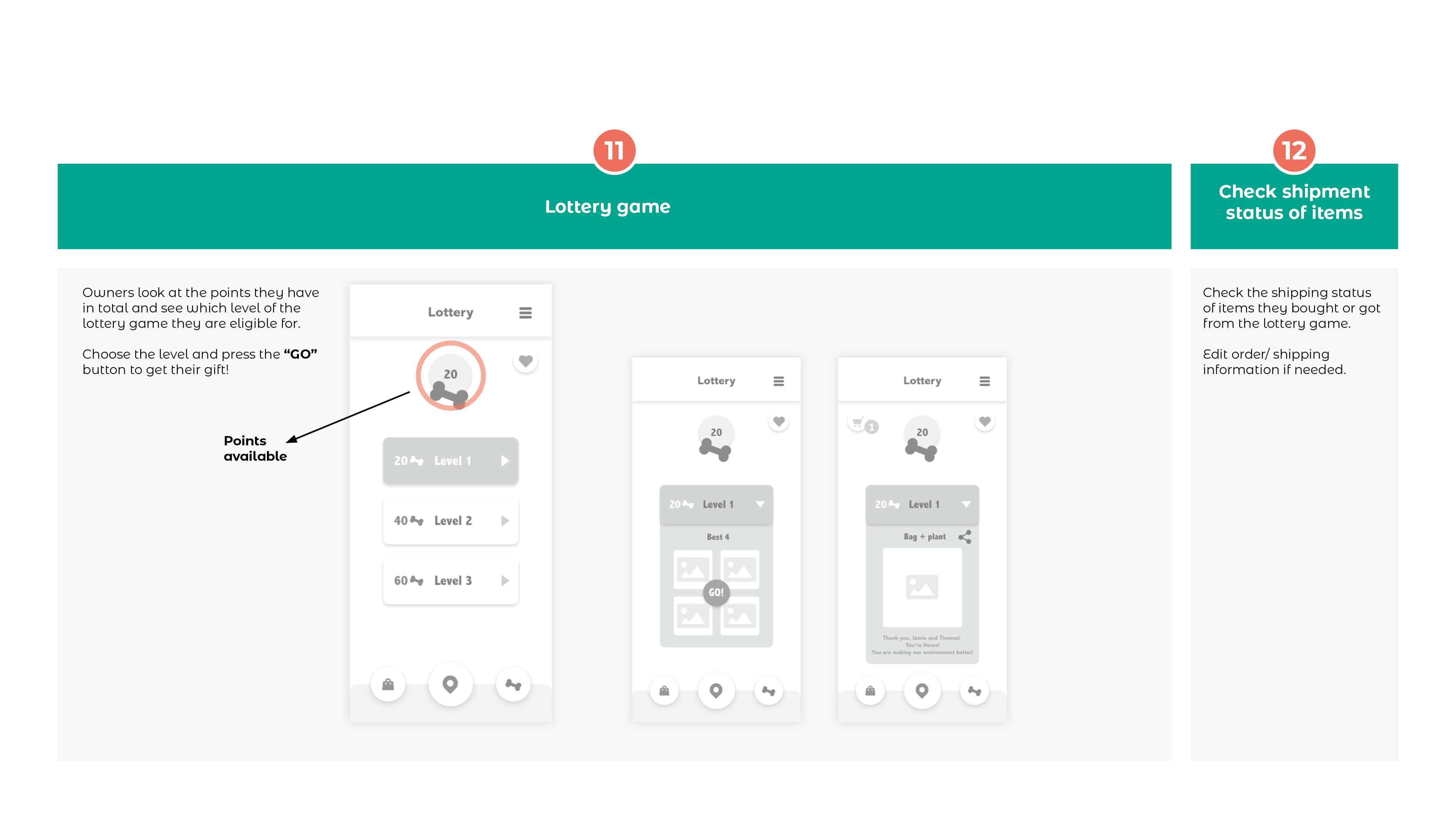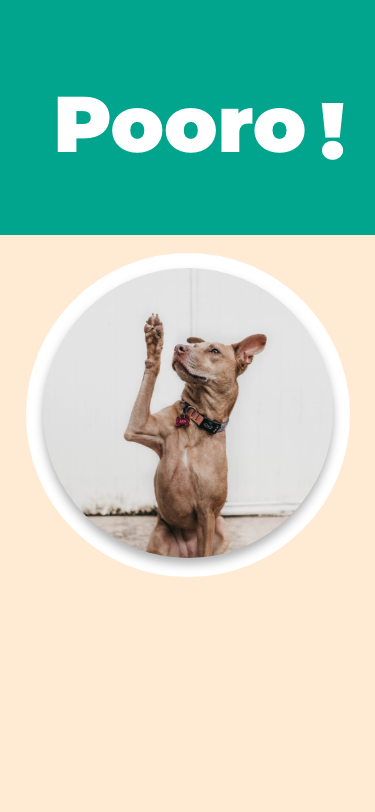 The Pooro App
Key Functions for Activities
Locations of Disposal Stations

Dog Products Shop
Lottery Game
Functions for Operation
Account Setup

Wallet Setup
Bags Management
Knowing Pooro service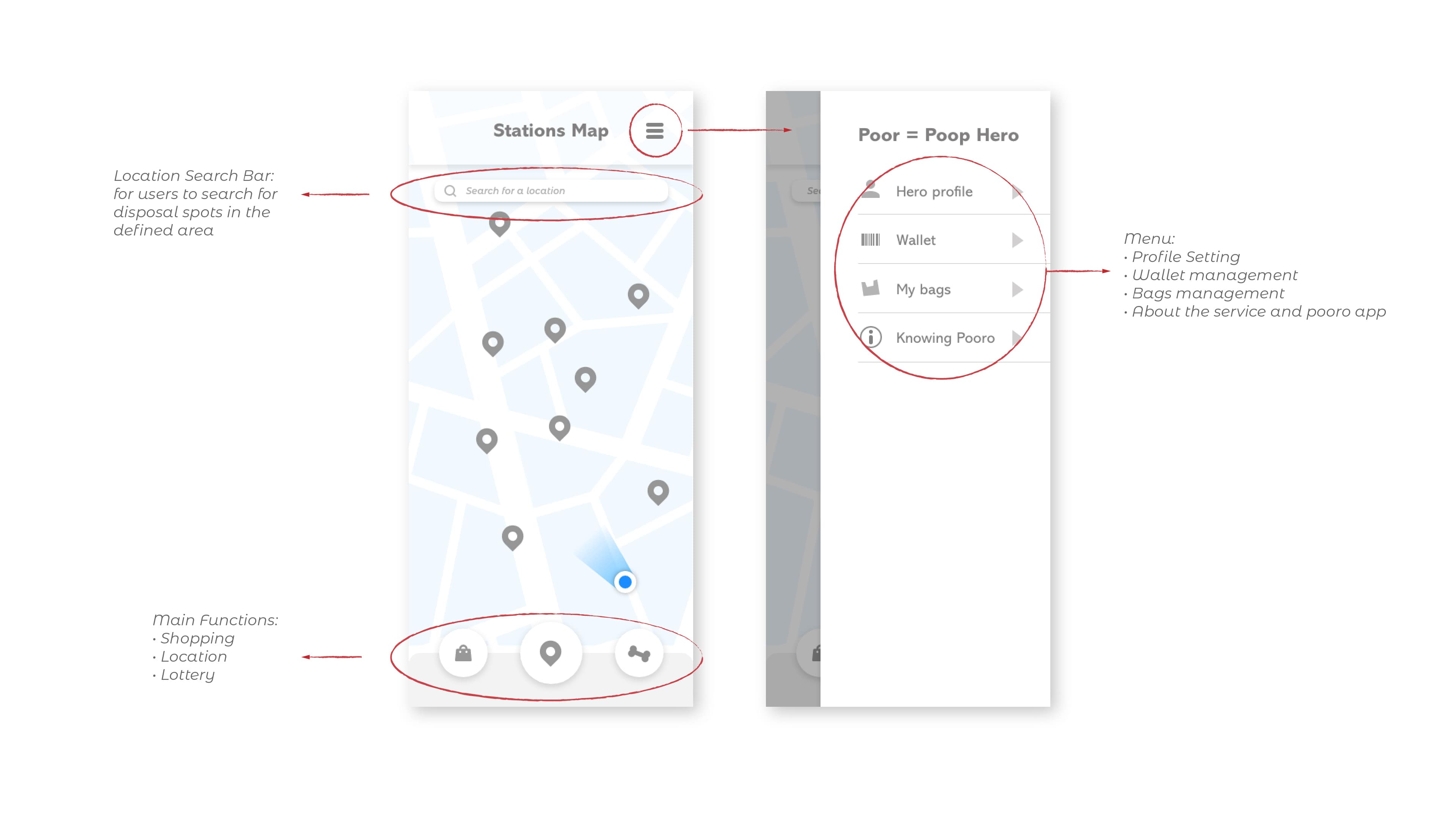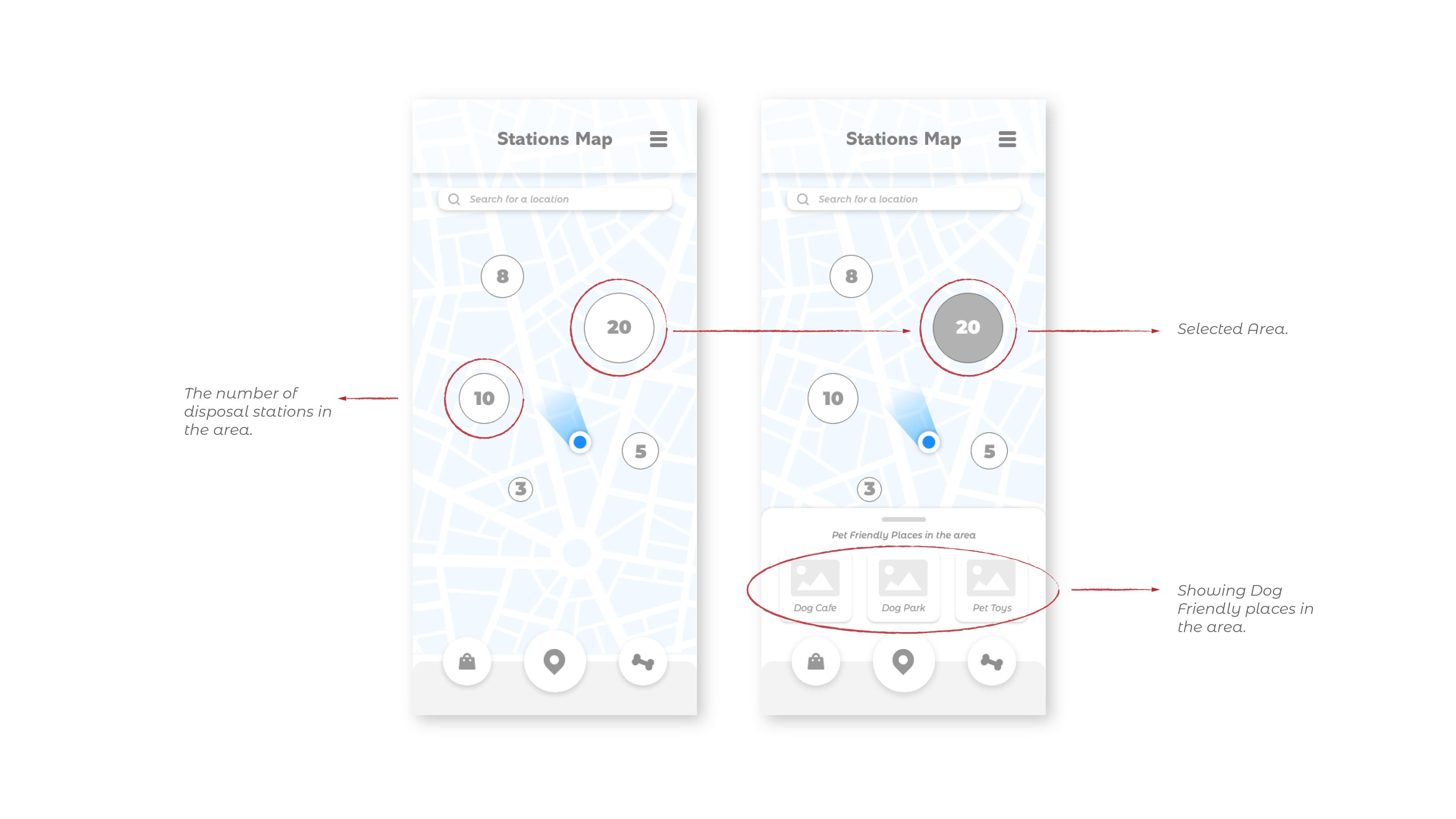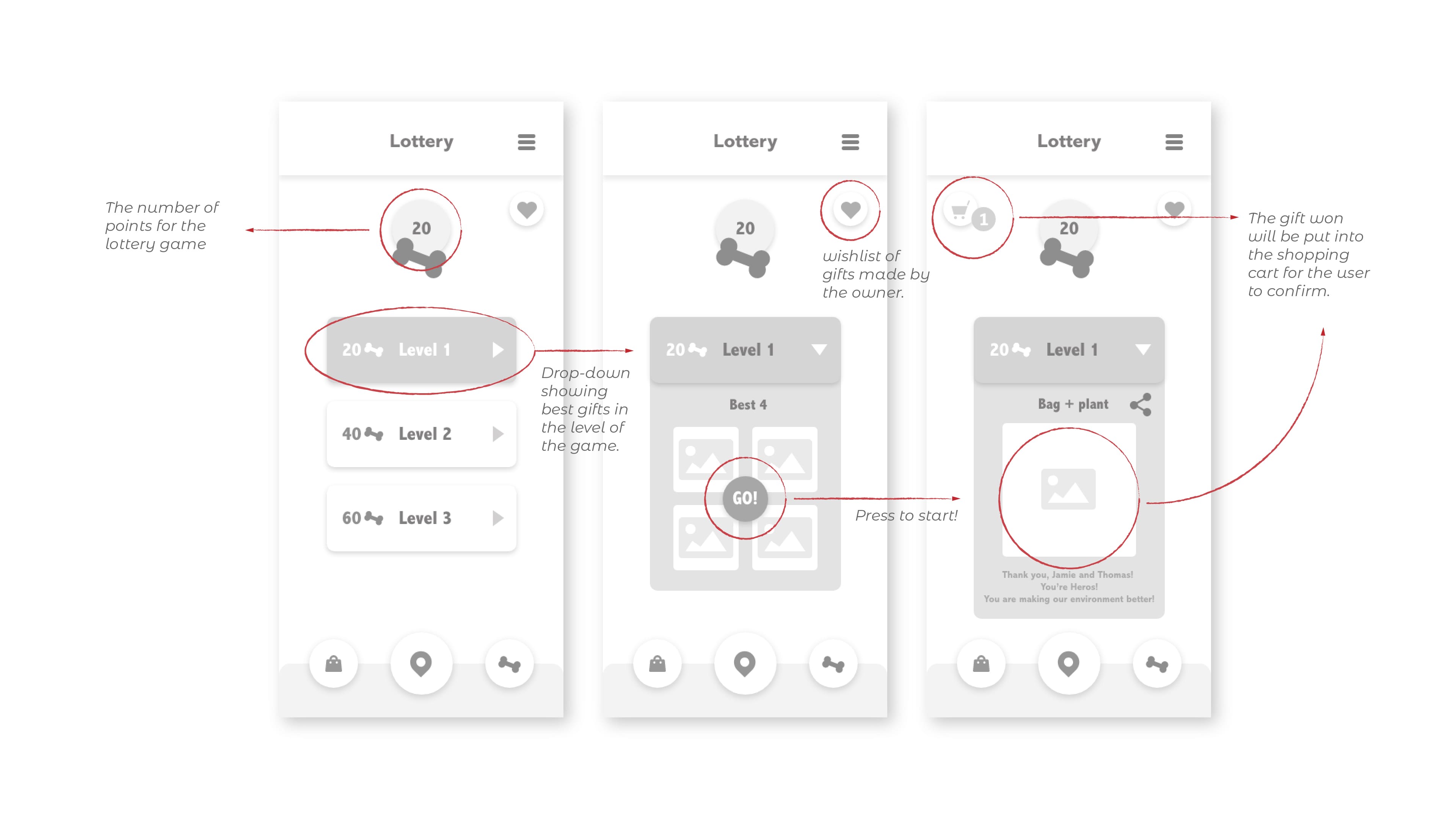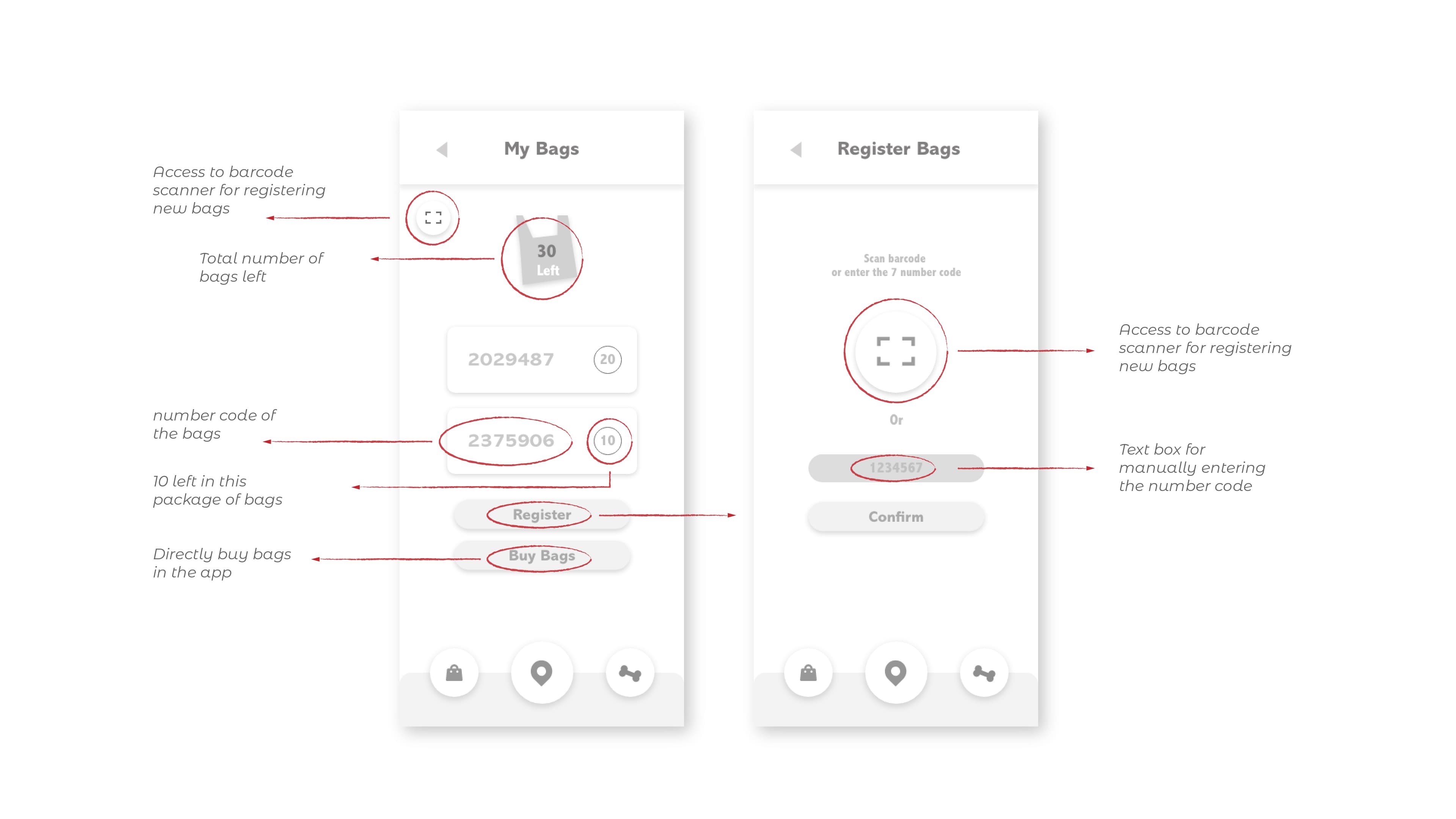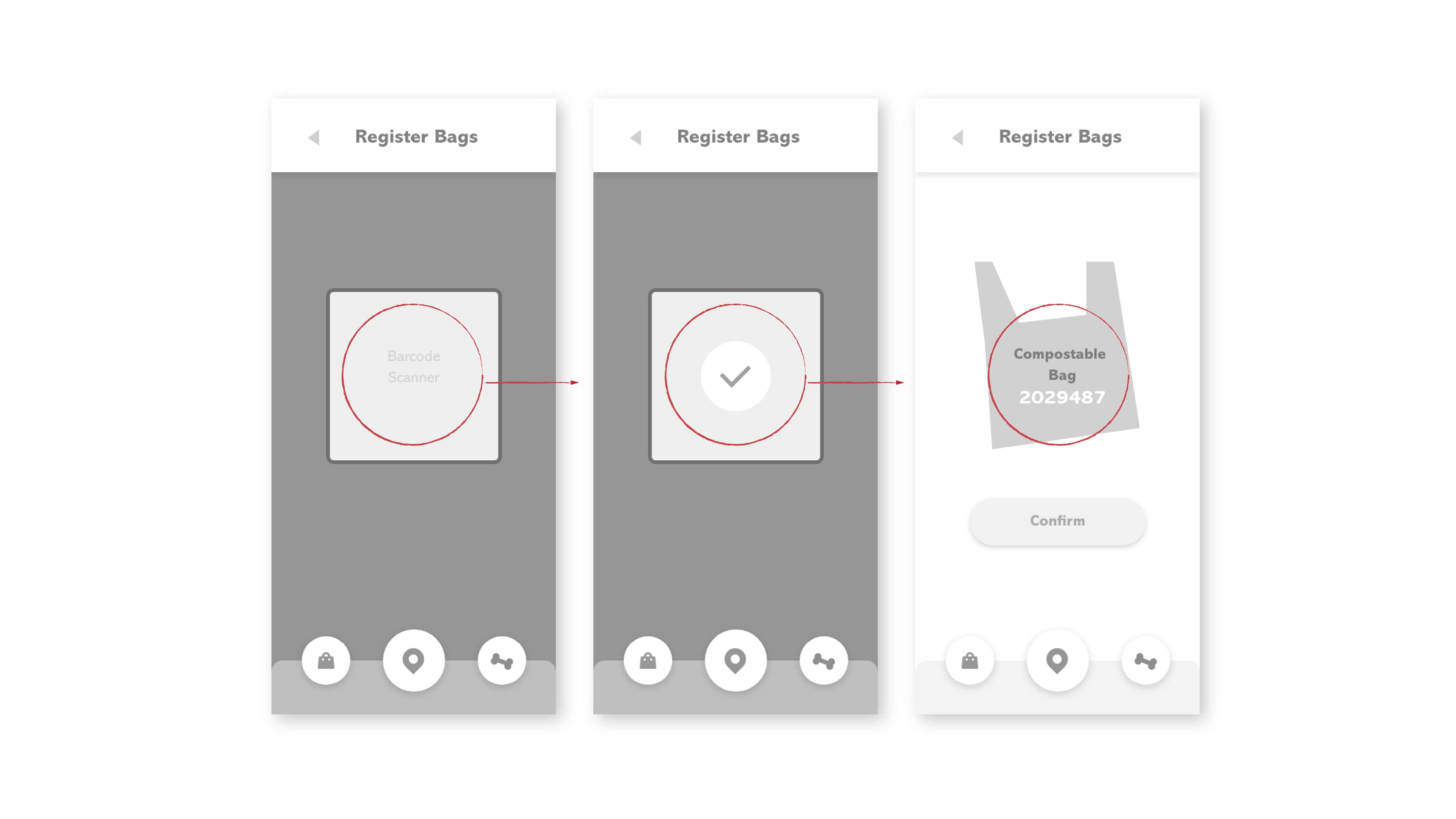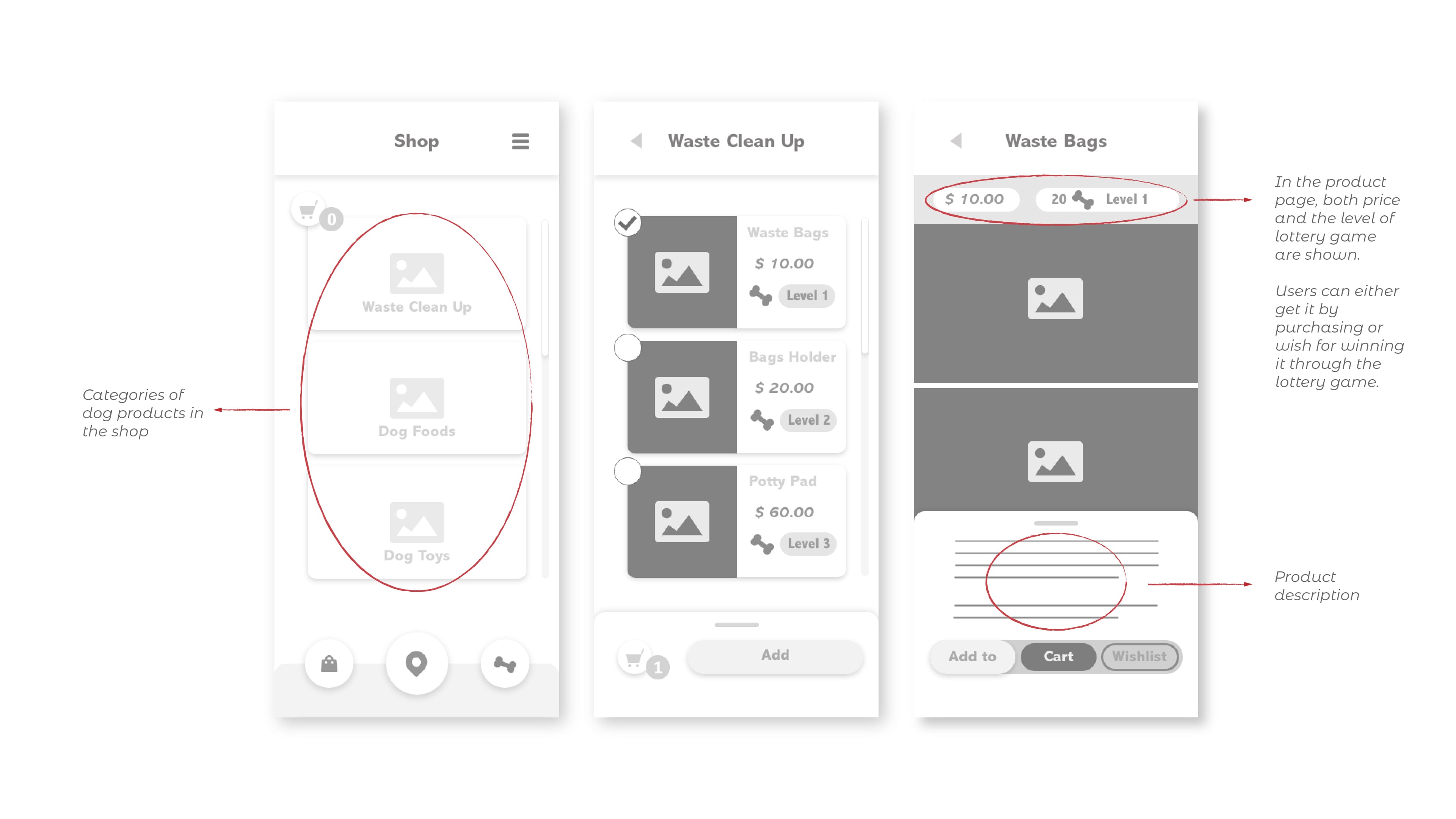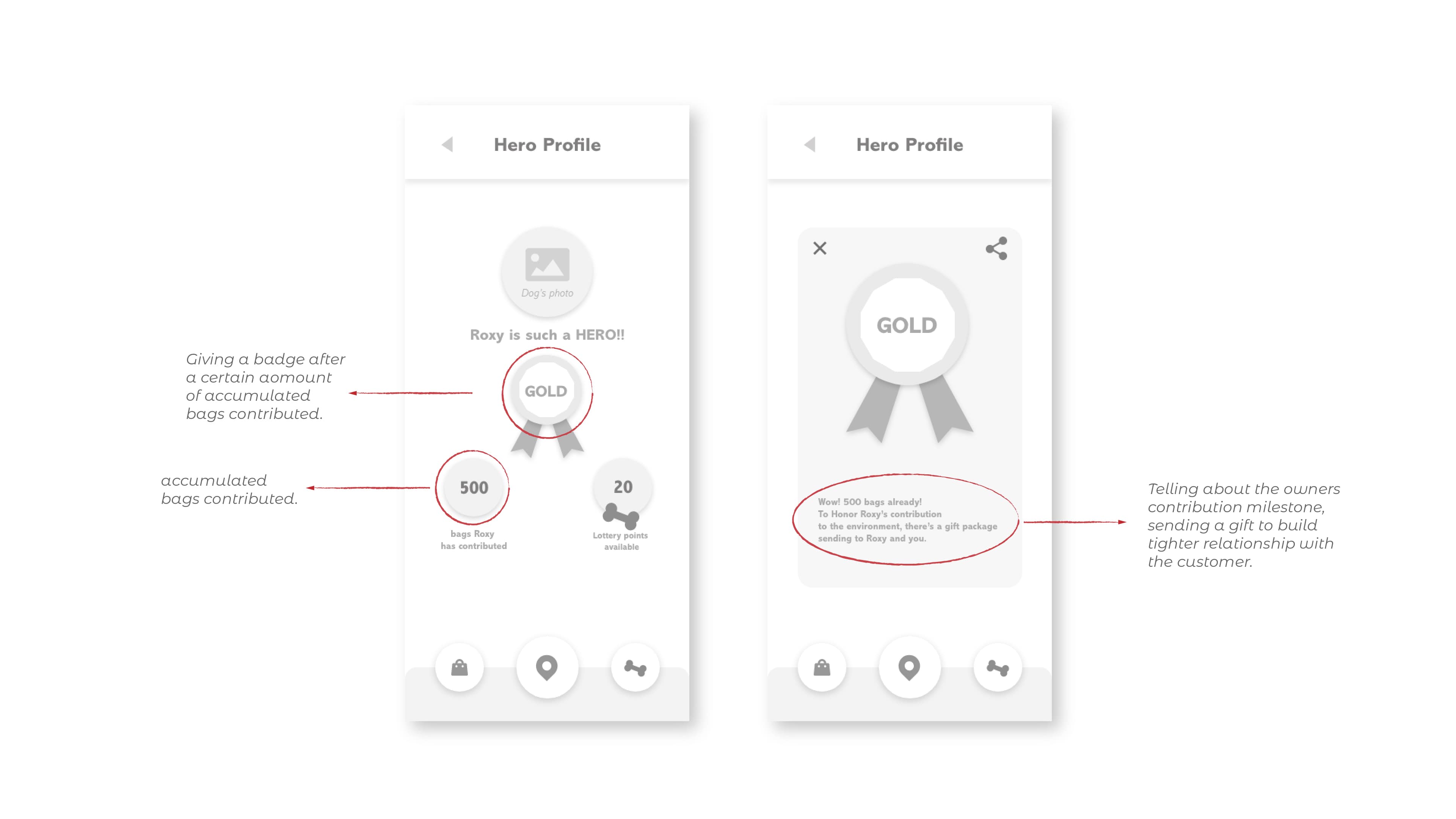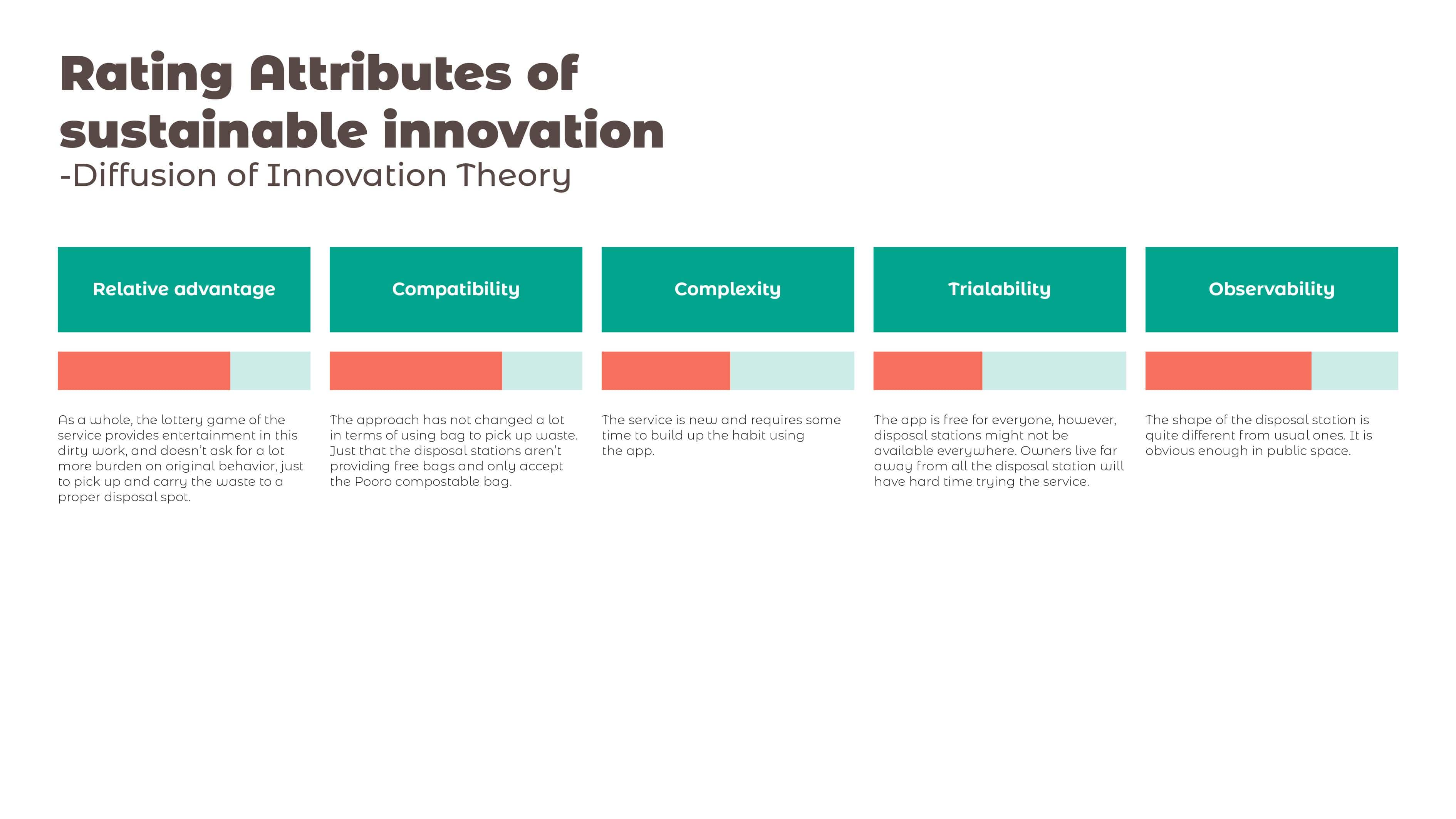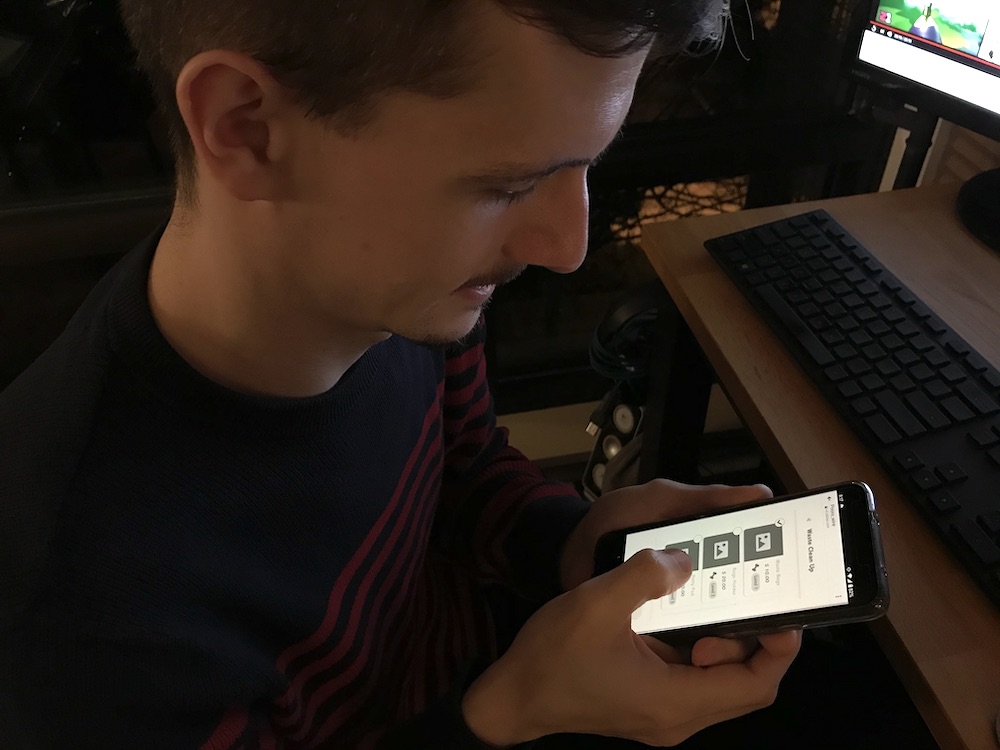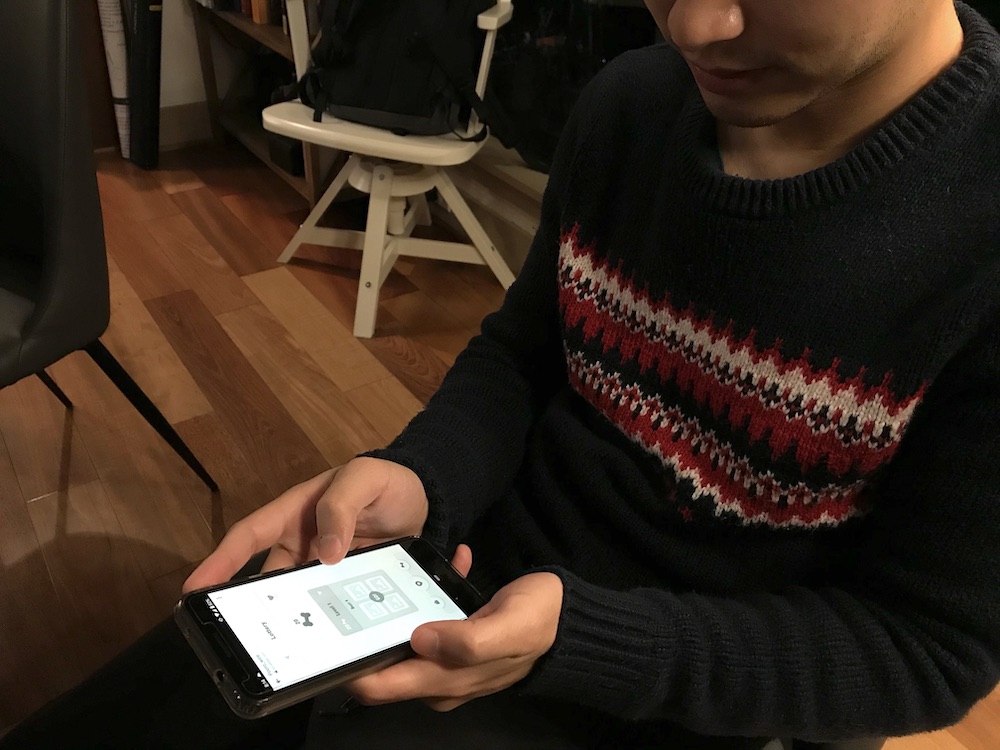 Usability Problem Findings
Physical level of usability problem:
The function of adding product at the products listing page in the shop requires actions in two place: small check box and the "add" button, they can be simplified into one to improve usability.
Linguistic level of usability problem:
Icons themselves are not enough for users to understand the functions at the first time using. Ideally, it should require little or no prior knowledge to allow users to perform actions faster.
The idea of getting an item either by purchasing or playing the lottery game is not clear enough.
Navigational level of usability problem:
There's no indication showing users' location in the application's structure. It might require more amount of recall and search to know which function they are at.
On the "Register Bags" screens, the bottom navigation let users accidentally jump out from the registration process before they complete.