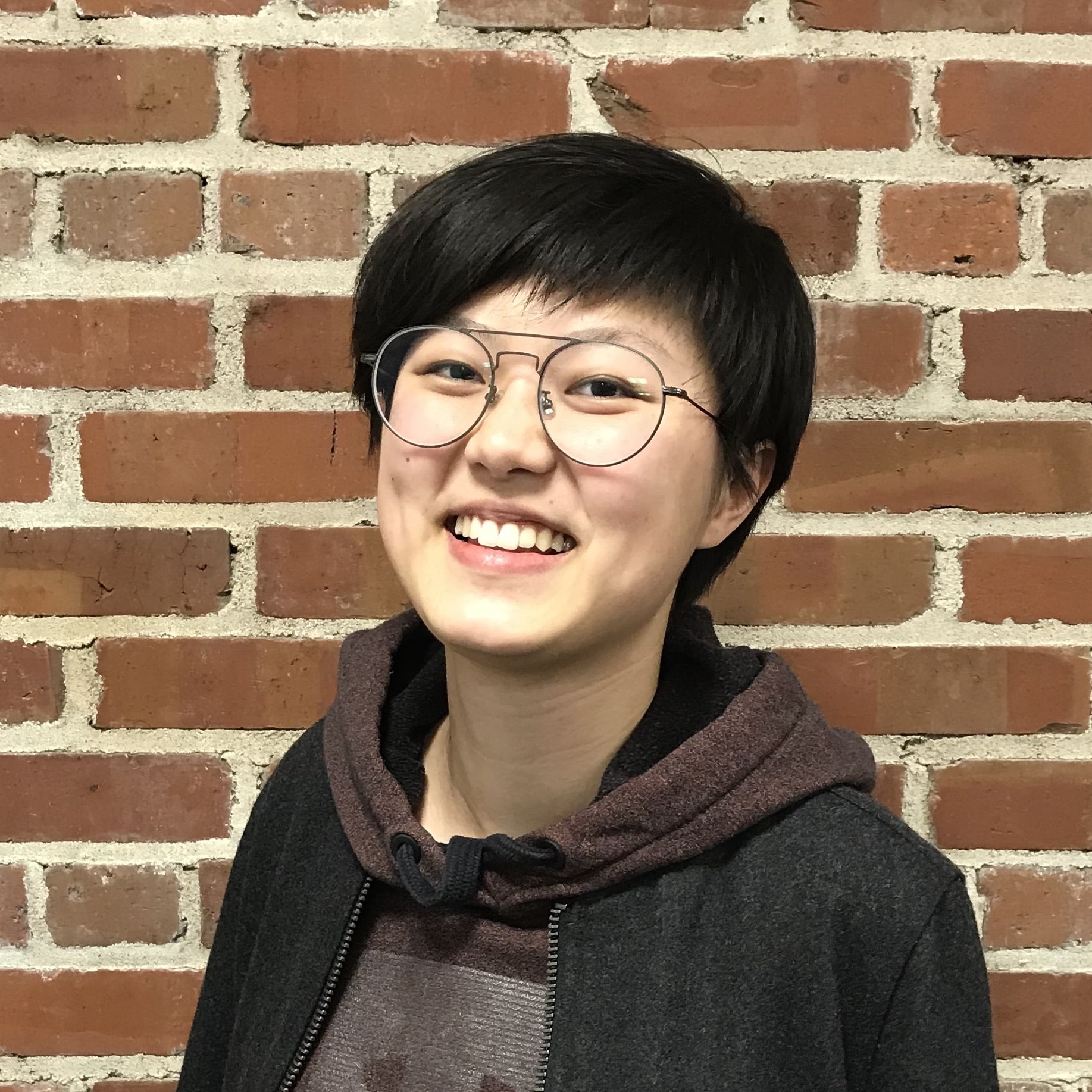 Yu-Chu Chen
Product Designer/ Researcher
On & Off
A social network using table top game
to bring people together in person
Time:
Spring 2018, 10 weeks

Type:
Team project, worked as UX designer/ strategist

Design main focus:
UX research, UX Design, business analysis, business model design
Problem Statement
The increase of technology and individuals' constant relationship to smart devices are impacting the ways humans interact with one another and making it more difficult to create in-person relationships.
Opportunity Statement
There is an opportunity to use social networks solve the problems of the board game industry and to use board games to solve the problems of online social networks.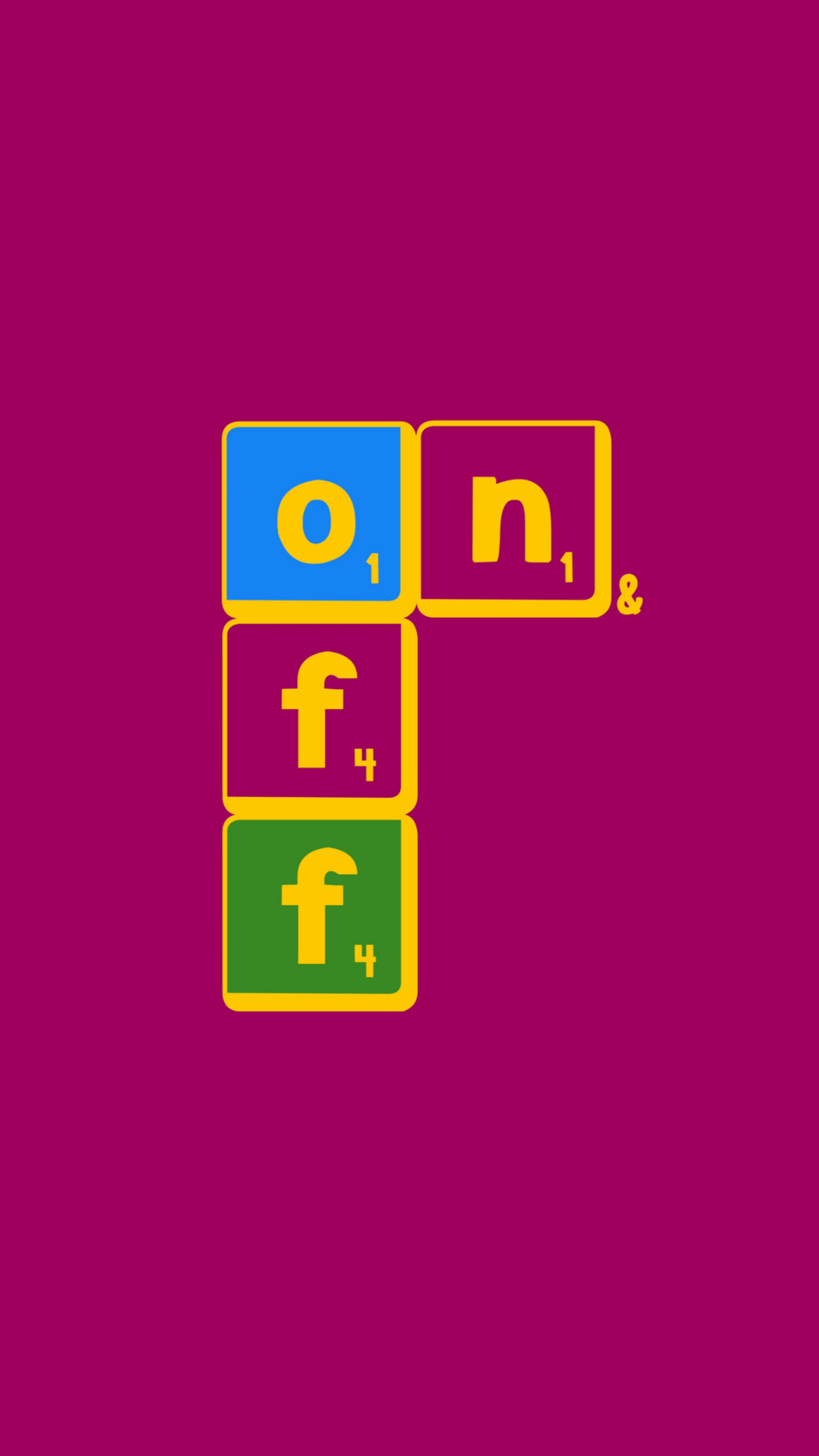 What is On & Off?
On&Off is a Social Network that promotes face to face interactions among millennials. Users log on the platform to connect to the local community then log off to create deeper relationships when they meet face to face and play table top games together.
Mission
Our mission is to promote real, offline, face-to-face interactions that are stress free. We want to create a platform of inclusivity and community that will build relationships beyond an online profile.
Vision
On and Off will become the go-to platform to meet people in your community, online and offline.
How does it work?
On & Off promotes offline interaction based on geolocation, availability, and tabletop games! We believe meeting over a tabletop games is an optimal situation to meet someone offline for the first time. By playing games, players can bond with new people through a common activity that promotes conversation. A tabletop game provides a singular language and an interaction framework that decreases the awkwardness when meeting someone new. On&Off provides a less stressful environment to meet new people in reality.
App connects users, hosts, and board game availability based on location.
Users are rewarded points every time a board game is played and all the pieces are returned at the host locations.
Users can redeem those points for board game purchases, food, and beverages through our point reward system
Users can collect points when purchasing games and other items from company partners.
Industry Research & Analysis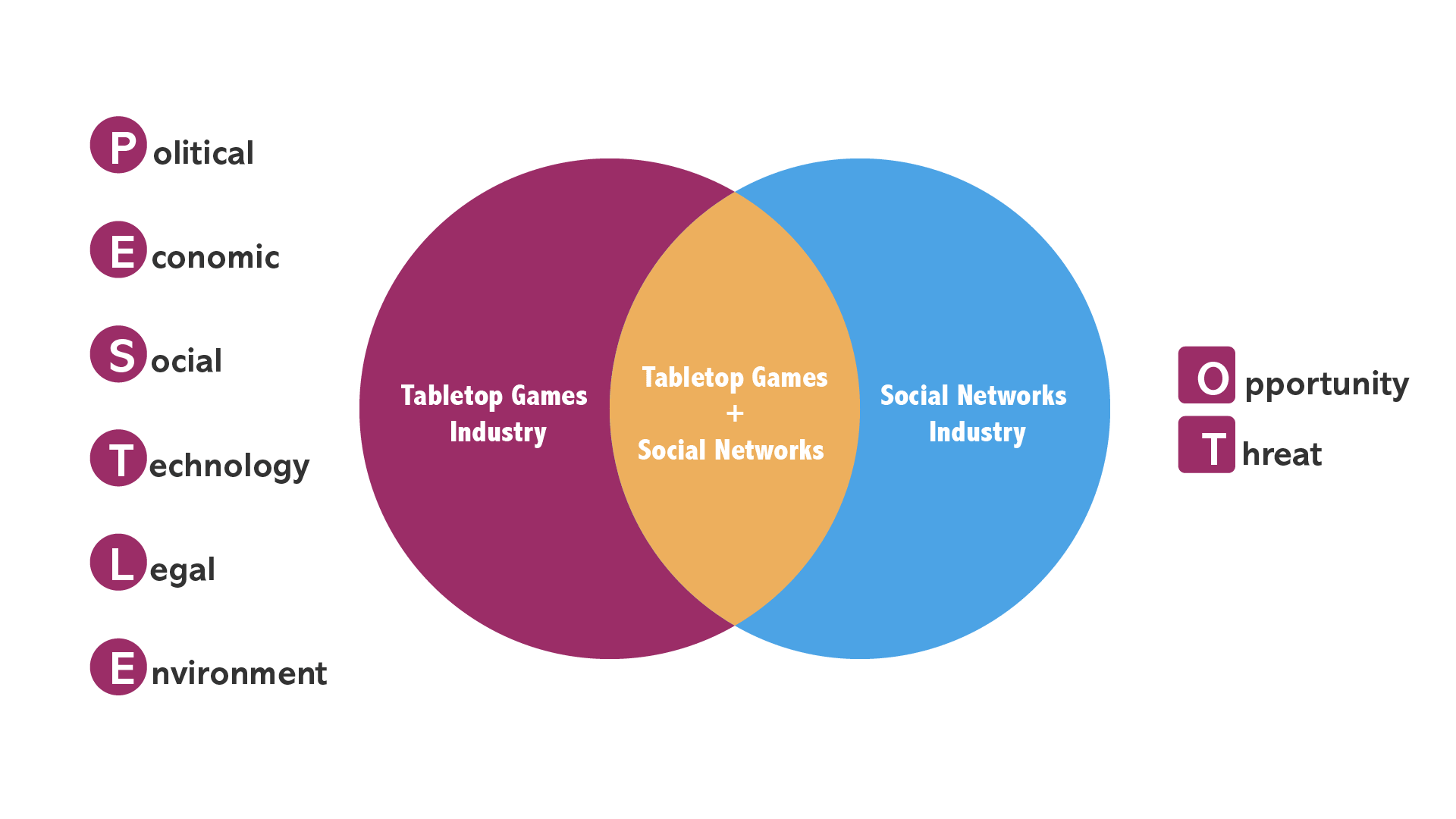 PESTLE analysis
Use PESTLE tool to list out industry facts within tabletop game industry, social networks industry and the intersection between the two.
Label each fact as an opportunity or a threat to our business to be designed.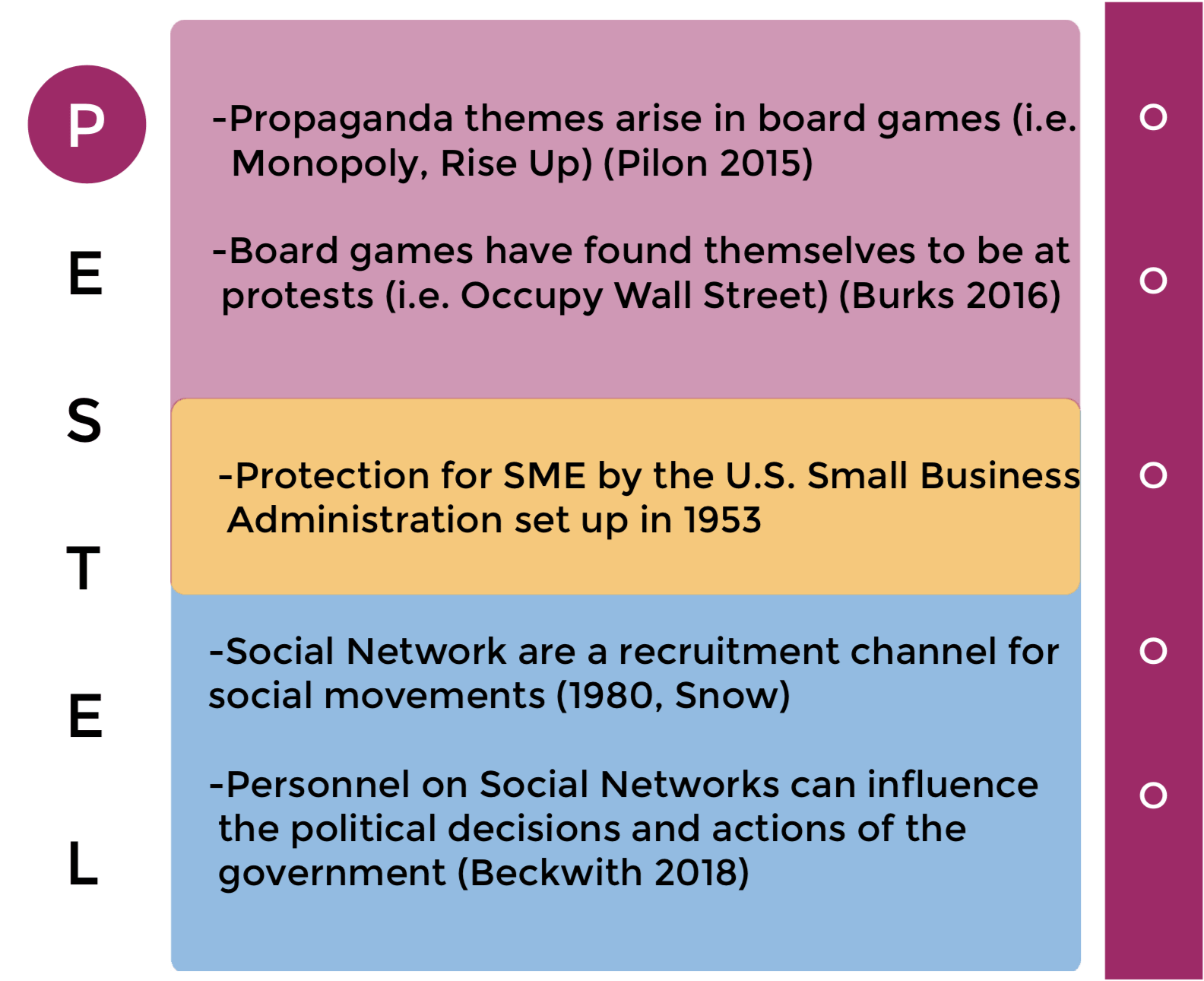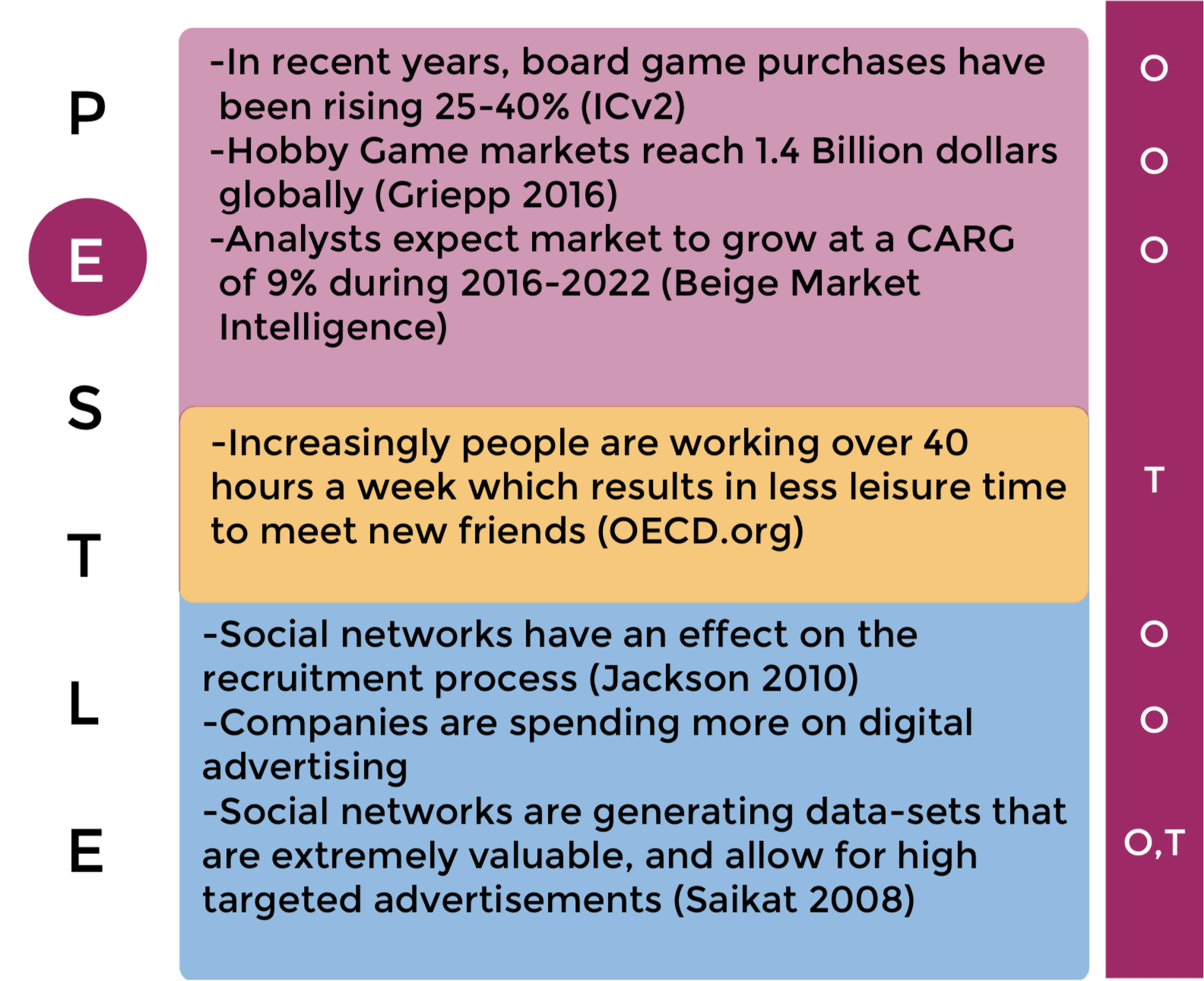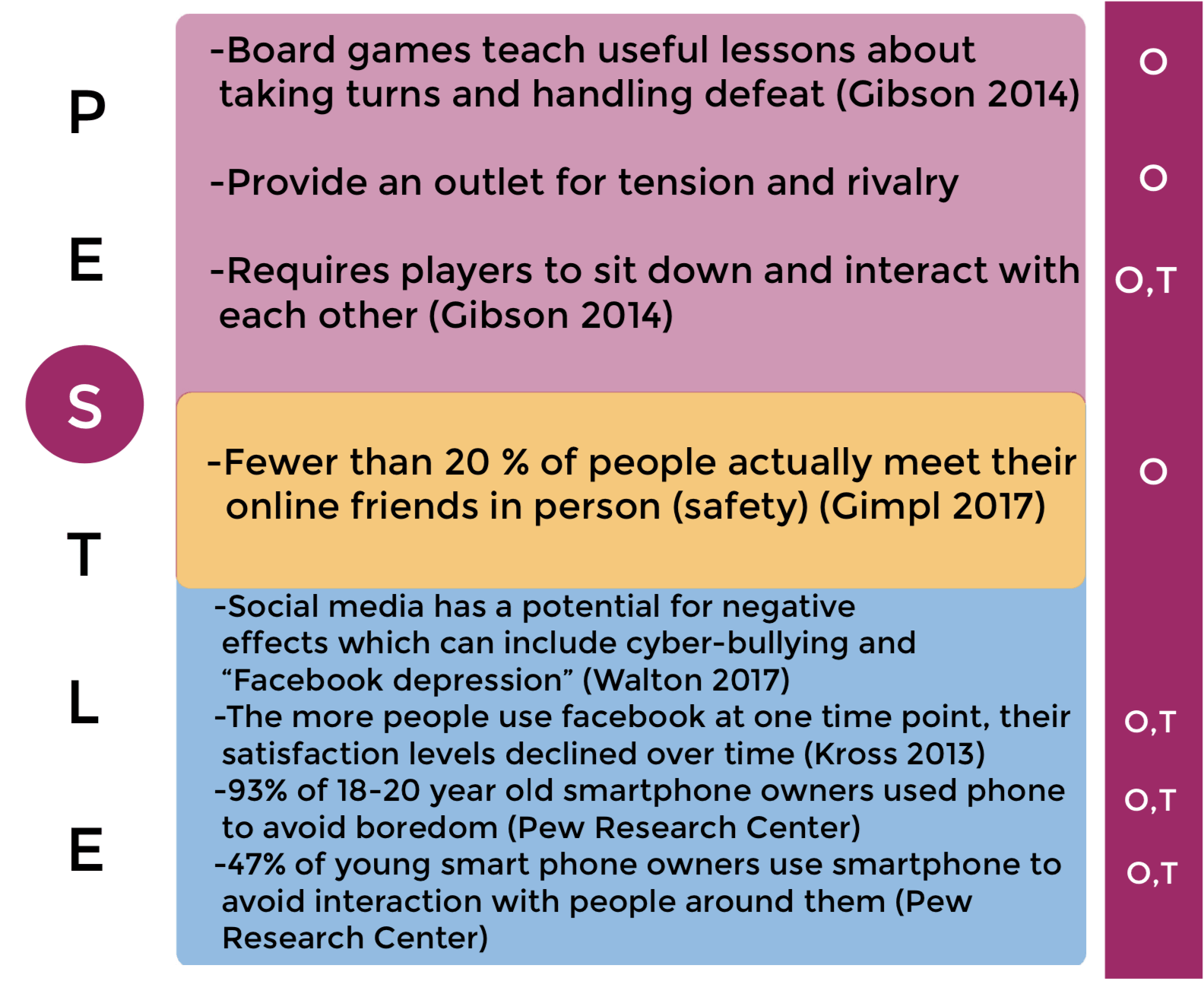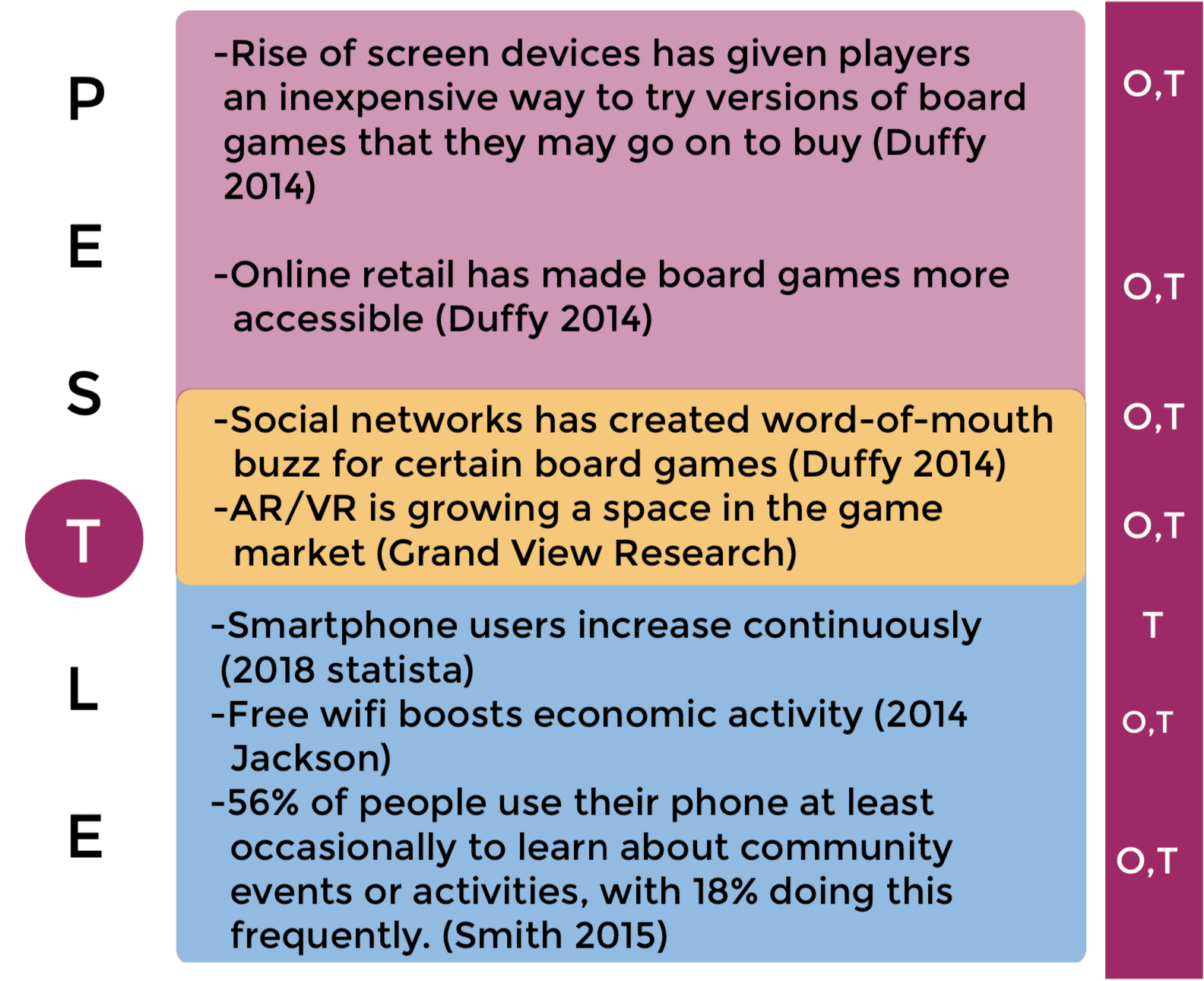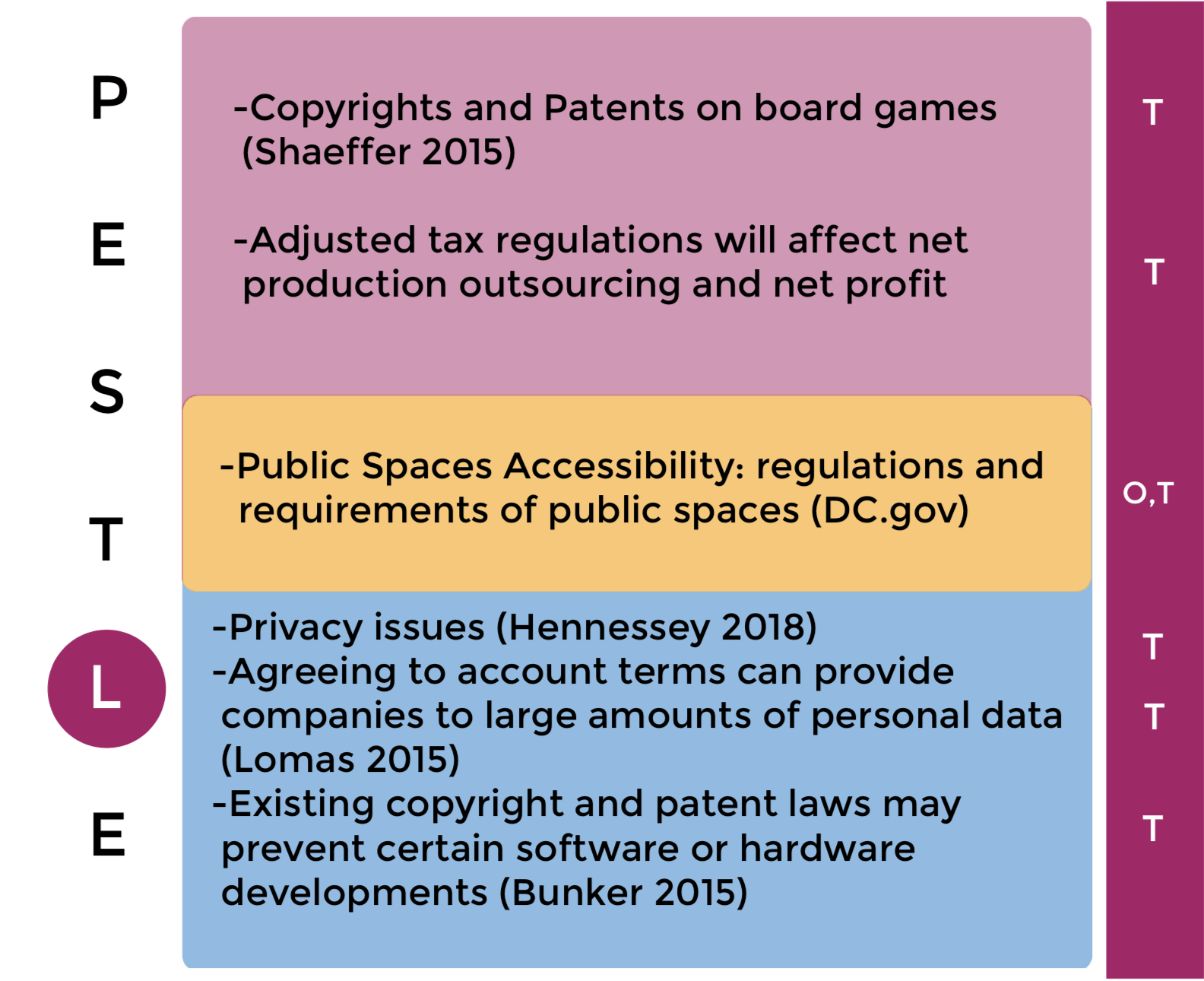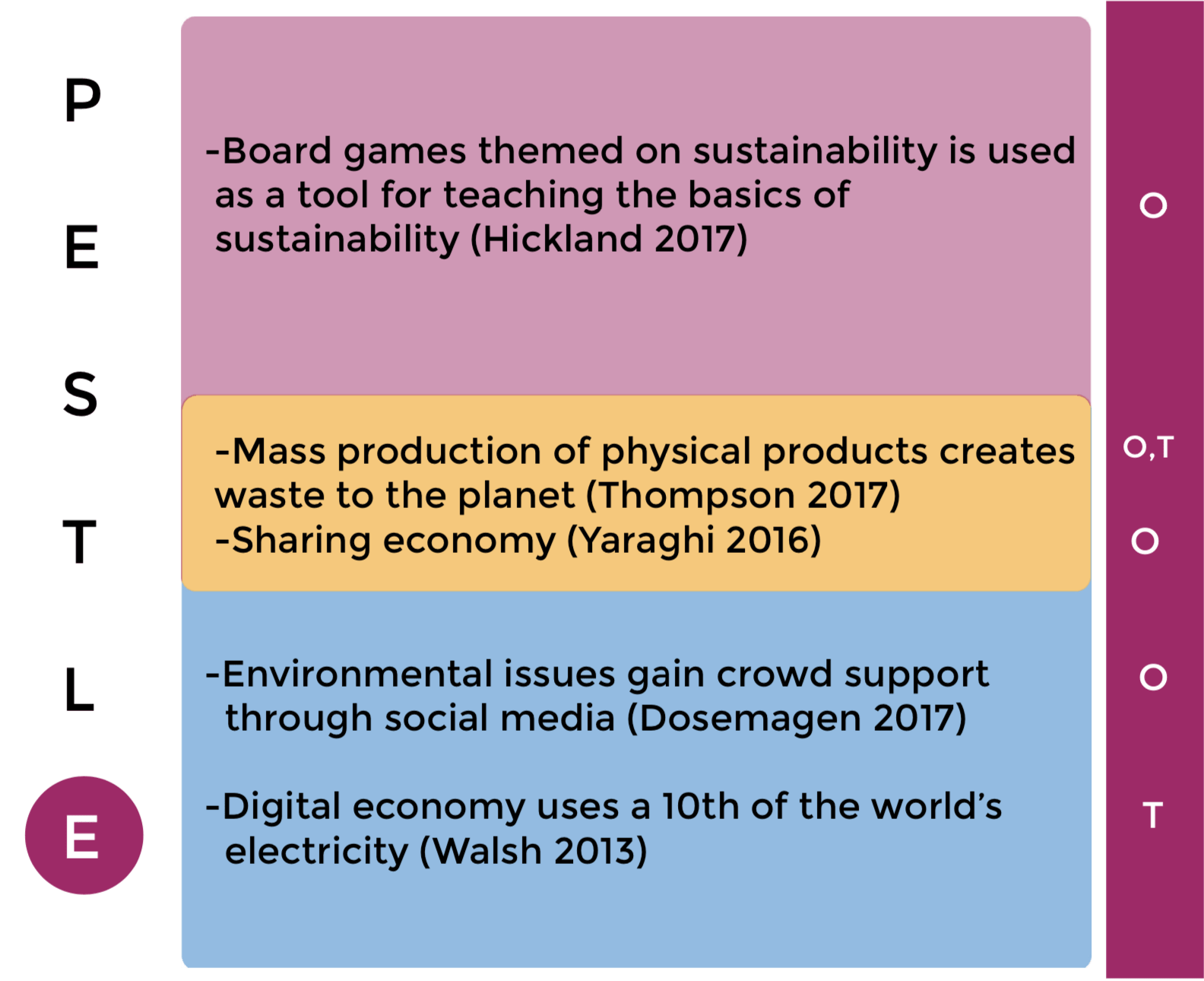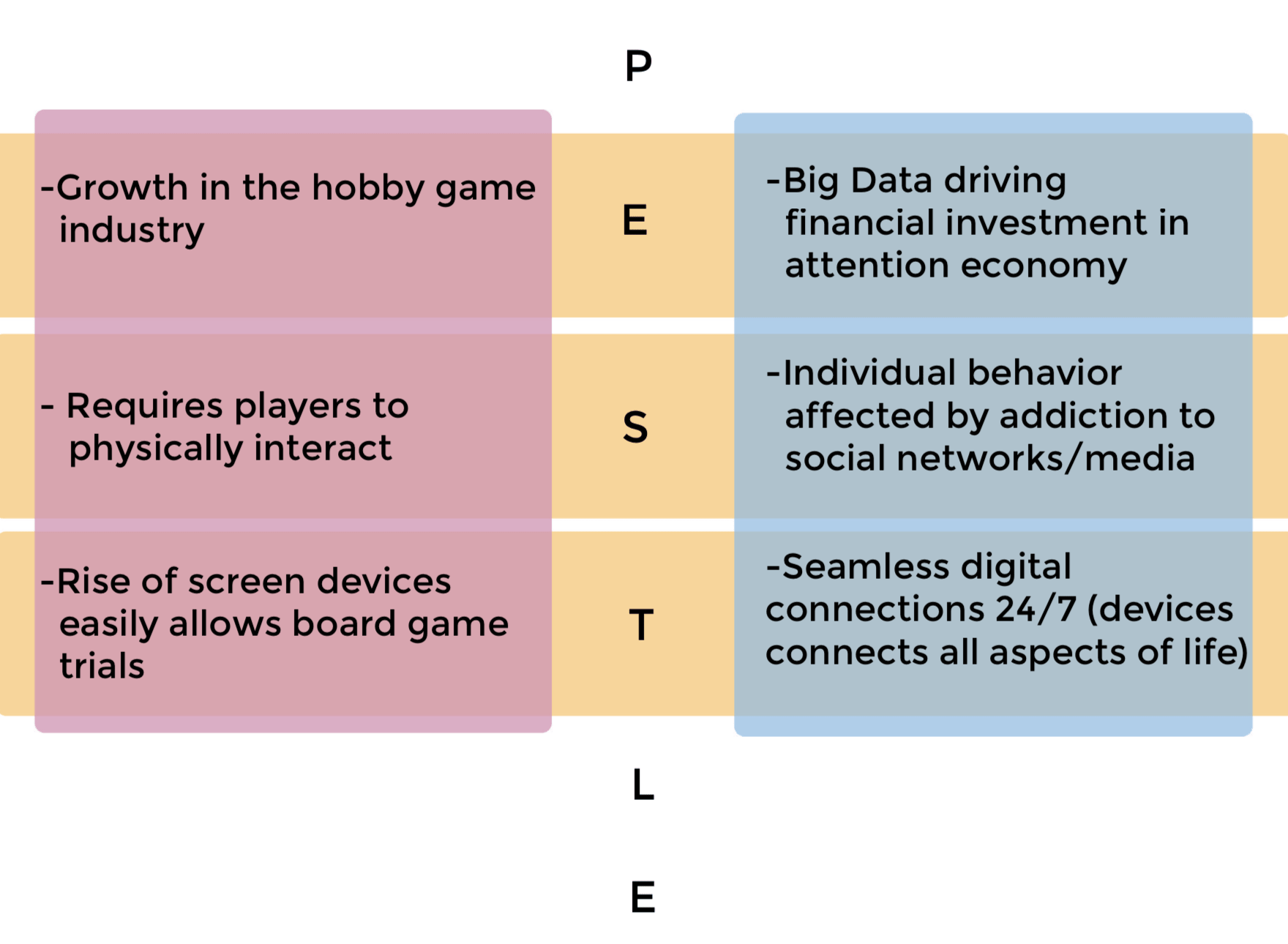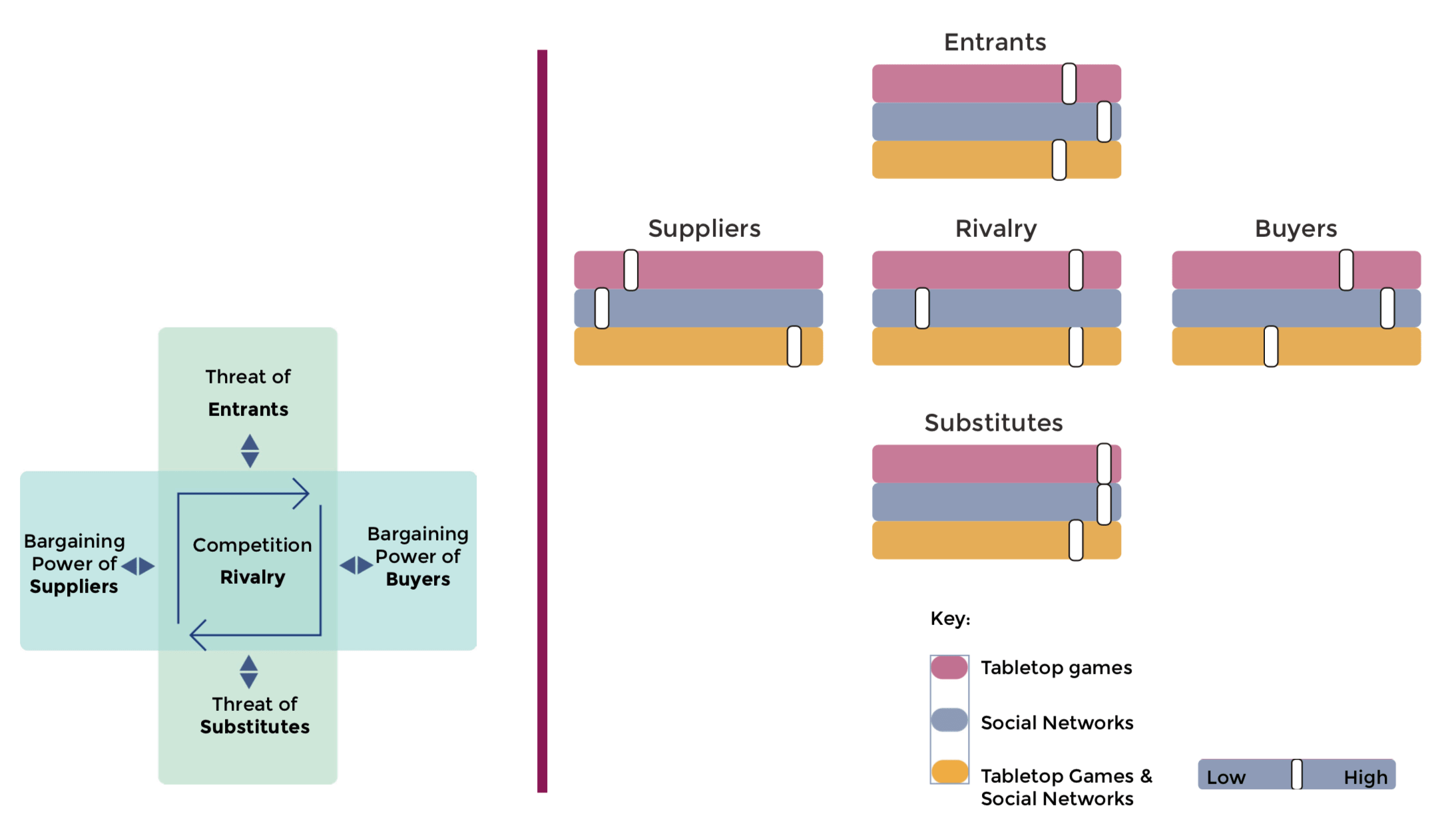 Key success factors
Social Networks

Privacy + Security

User Experience

High Rate of Users at Key Time Frame
Tabletop Games

Relevance to Time Period
Physical Experience
Understandable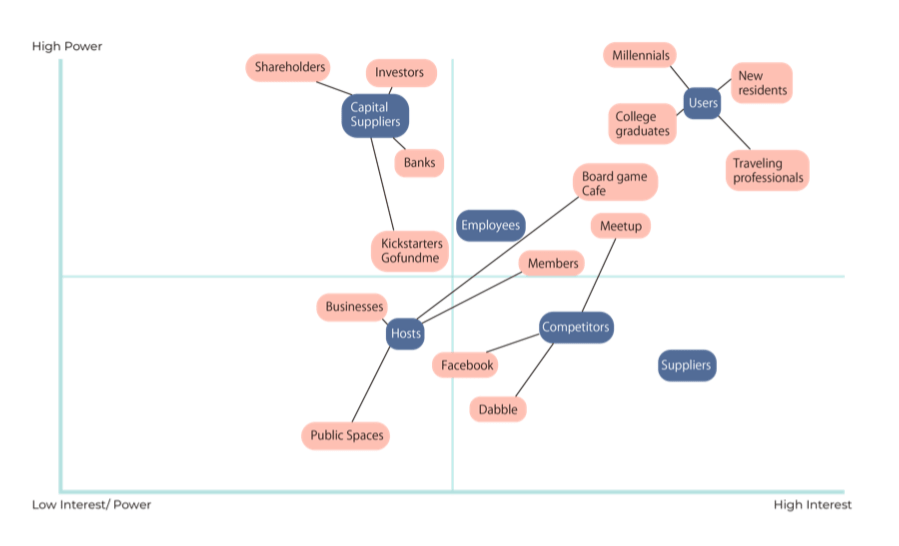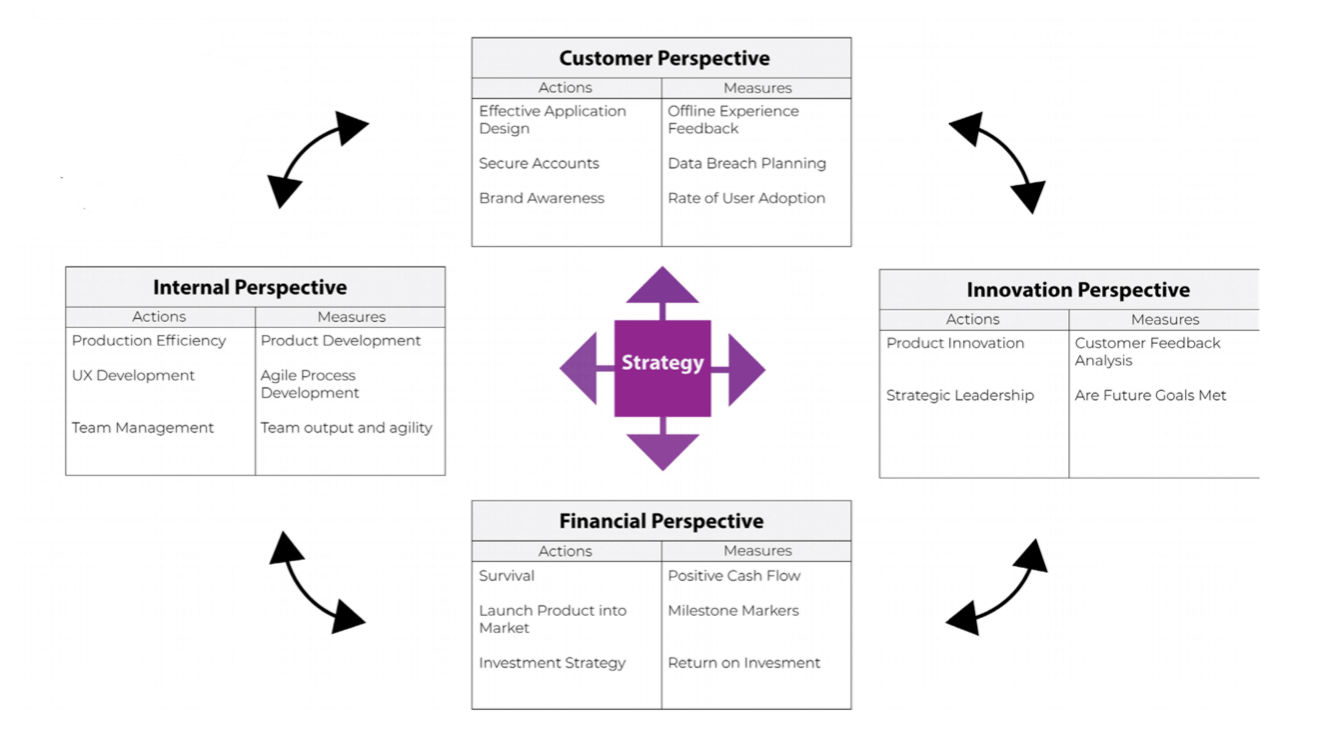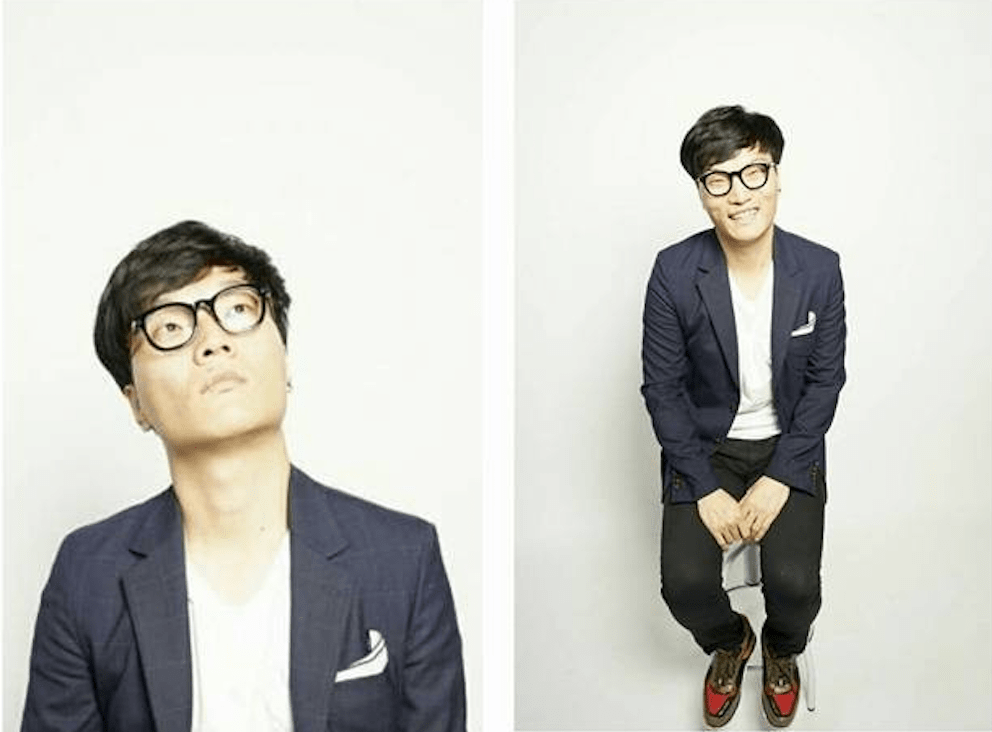 "I like board games because you can actually talk with the players"
Name: Warren
Age: 27
Time in present location: 1.5 months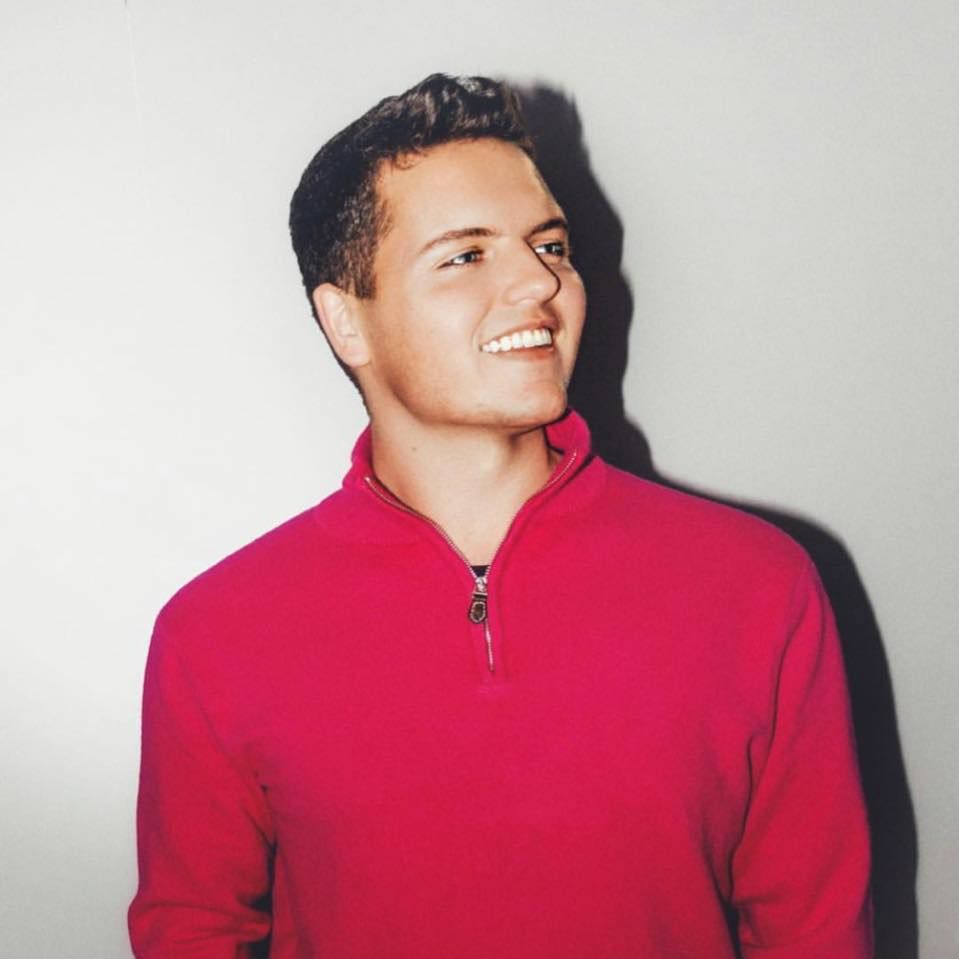 "I like meeting friends online, but if you meet them in real life its sometimes awkward"
Name: Christian
Age: 21
Time in Present location : 4 years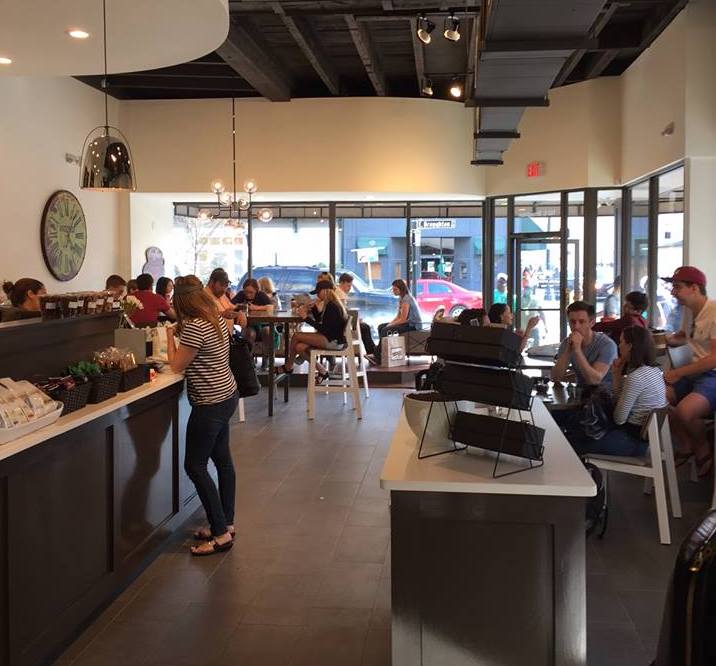 "We have board games so that when large groups come in they will have a way to socialize and stay longer, better for business because it will prompt them to buy more stuff"
Blends, a coffee boutique
Located in downtown Savannah
Offering board games for customers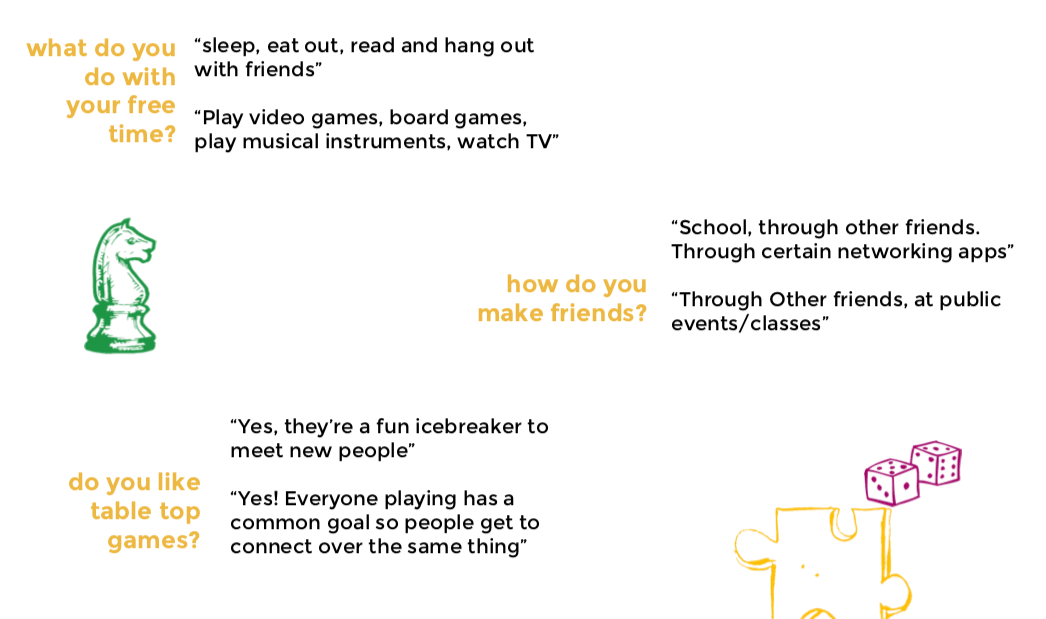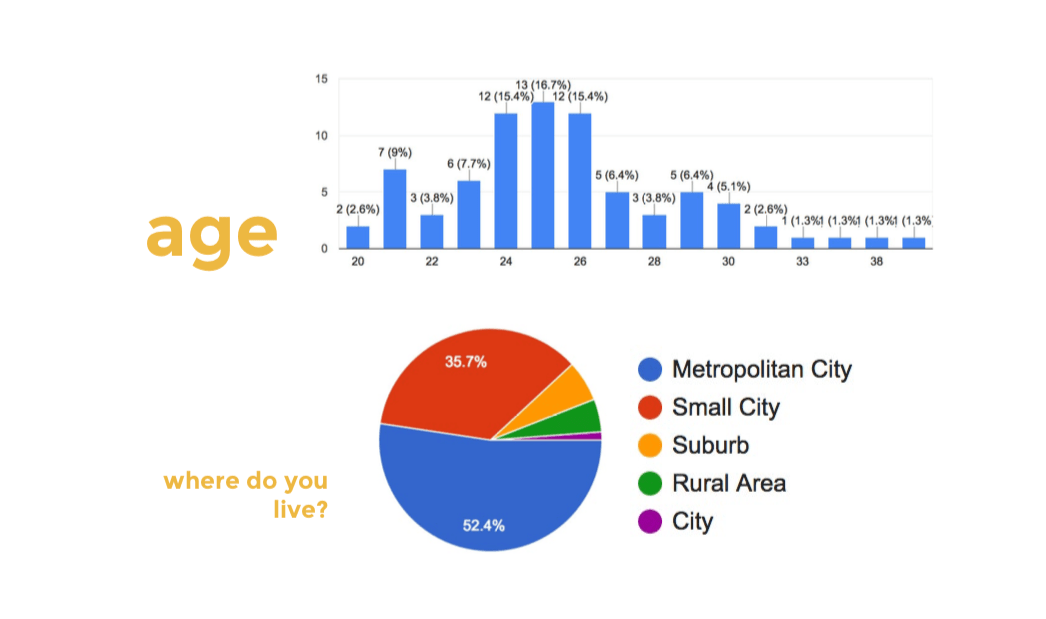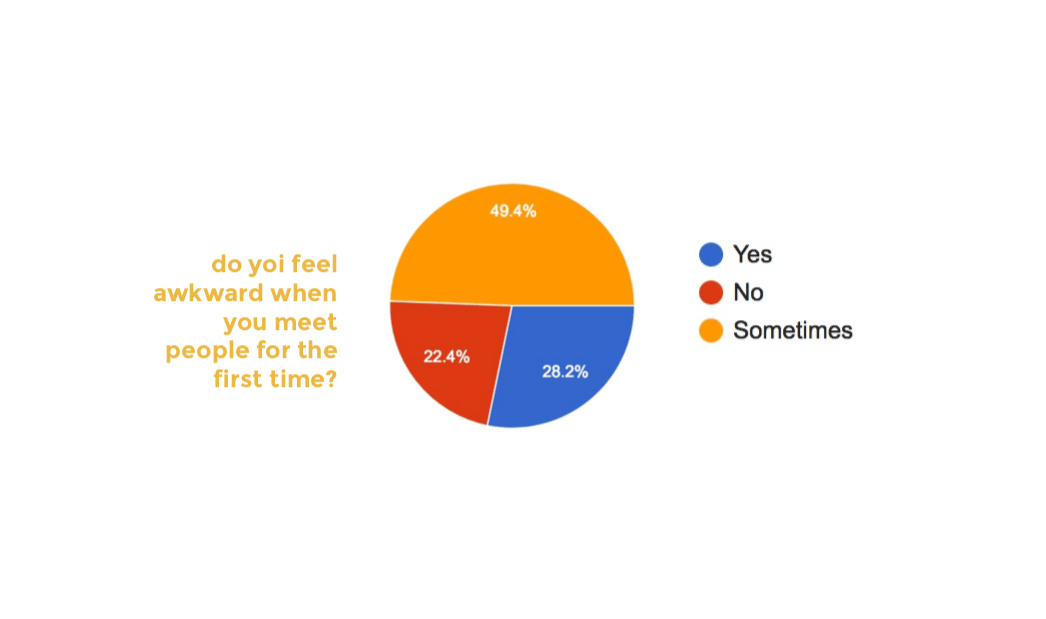 Primary research insights
Some people like board games as ice breaker when meeting new friends if they are easy and meaningful enough to get to the core of who a person is.
Ice breakers are really good for international students because they don't know anyone in the new setting.
More and more people accept meeting people online.
People play digital board games because they are bored, not really from a social aspect.
There are wishes for an easier and less awkward way to meet people.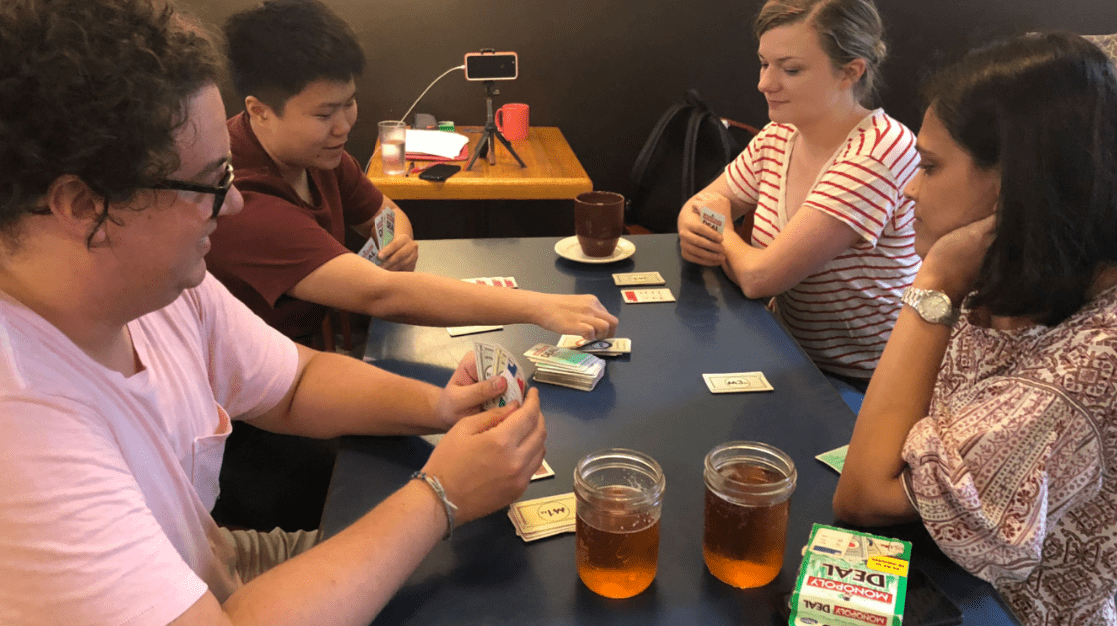 Idea prototype

4 strangers, meet at Sentient Bean Coffee Shop to play Monopoly Deal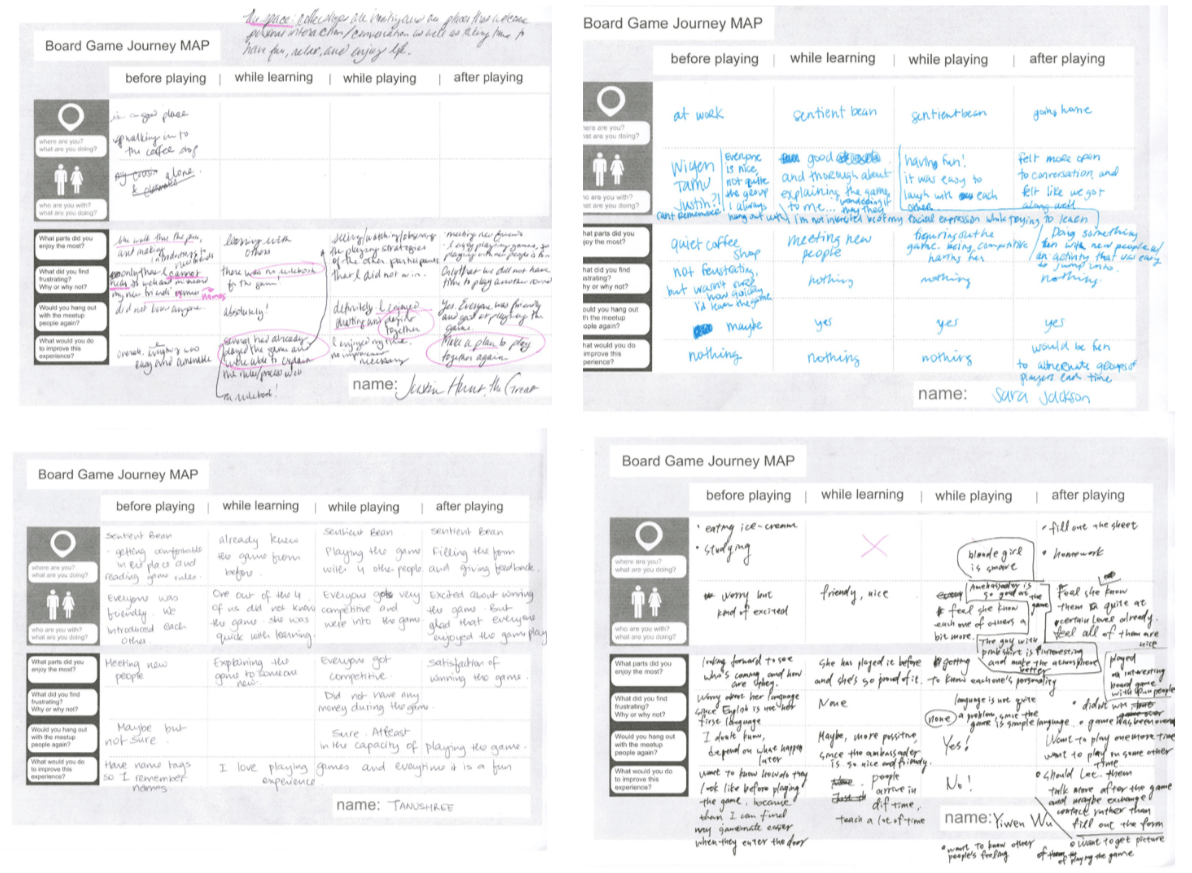 Idea prototype results
Overall positive experience.
Players became more comfortable as the game went on.
Really helped to have an Ambassador ( knowledgeable player) who understood and explained the game.
Wished there was some information they knew before (Name, Photo, Fun fact).
Desired to have more time afterwards to get to know each other more.
Enjoyed how they aren't forced to give information they didn't want to give.
Value Proposition & Business Model Canvas
Value proposition
App Users
For millennials
who seek face-to-face relationships,
Our social network will create stress-free hangouts to connect our users to the community around them.
We do this by connecting them online through a social network app and in person through board games.
Unlike other social networks that foster digital relationships,
we use technology as a mean to bring people to have experiences in reality.
Board Game Manufacturers

For board game manufacturers
who seek greater adoption and awareness for their products
Our social network will create a market to expose and adopt new board games as well as classic board games.
We do this by connecting companies to their user online through a social network app and bringing the physical board games to the users to experience
Unlike other means of communication (advertisements, websites, etc.) that only foster one way, limited communication
we use a platform as a means to reach and communicate to the users directly.
Hosts

For cafes, bars, and universities
who seek greater sales and foot traffic.
Our social network will give incentives to visit their stores and buy their products.
We do this by connecting our social network to local businesses that need customers and facilitating product purchasing.
Unlike other means of communication (advertisements, websites, etc.) that provides limited brand awareness,
we use events and experiences to create fonder memories and value to the host retail.
Ambassador

For board game enthusiasts attending universities
who seek flexible ways to gain scholarships and spread board game joy.
Our social network will give students a way to learn professional skills
We do this by giving students responsibility and providing them with accountability.
Unlike other student programs that only offer partial experiences,
we hope to build up our ambassadors for success in the future.
Short-term business model canvas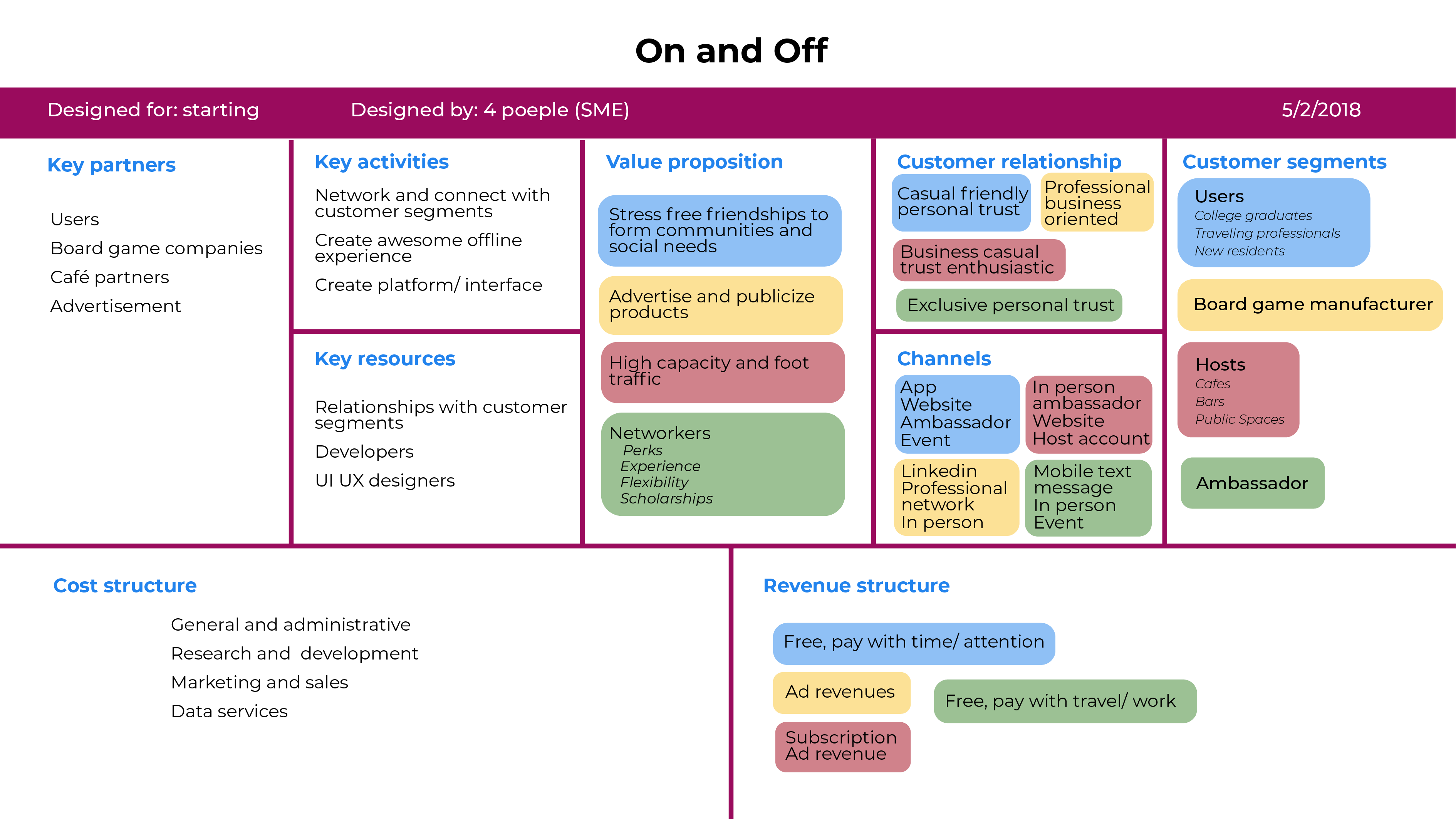 Long-term business model canvas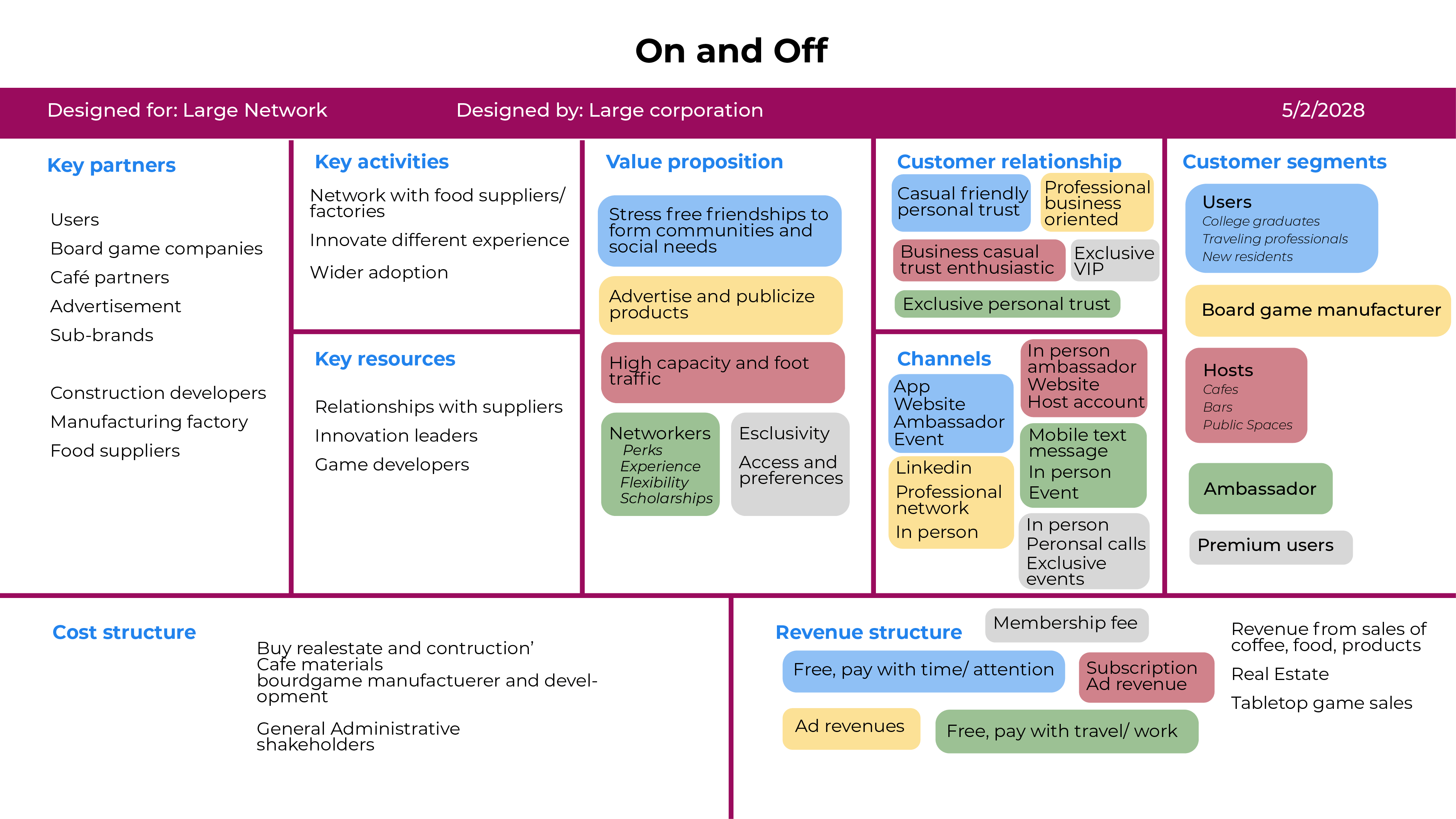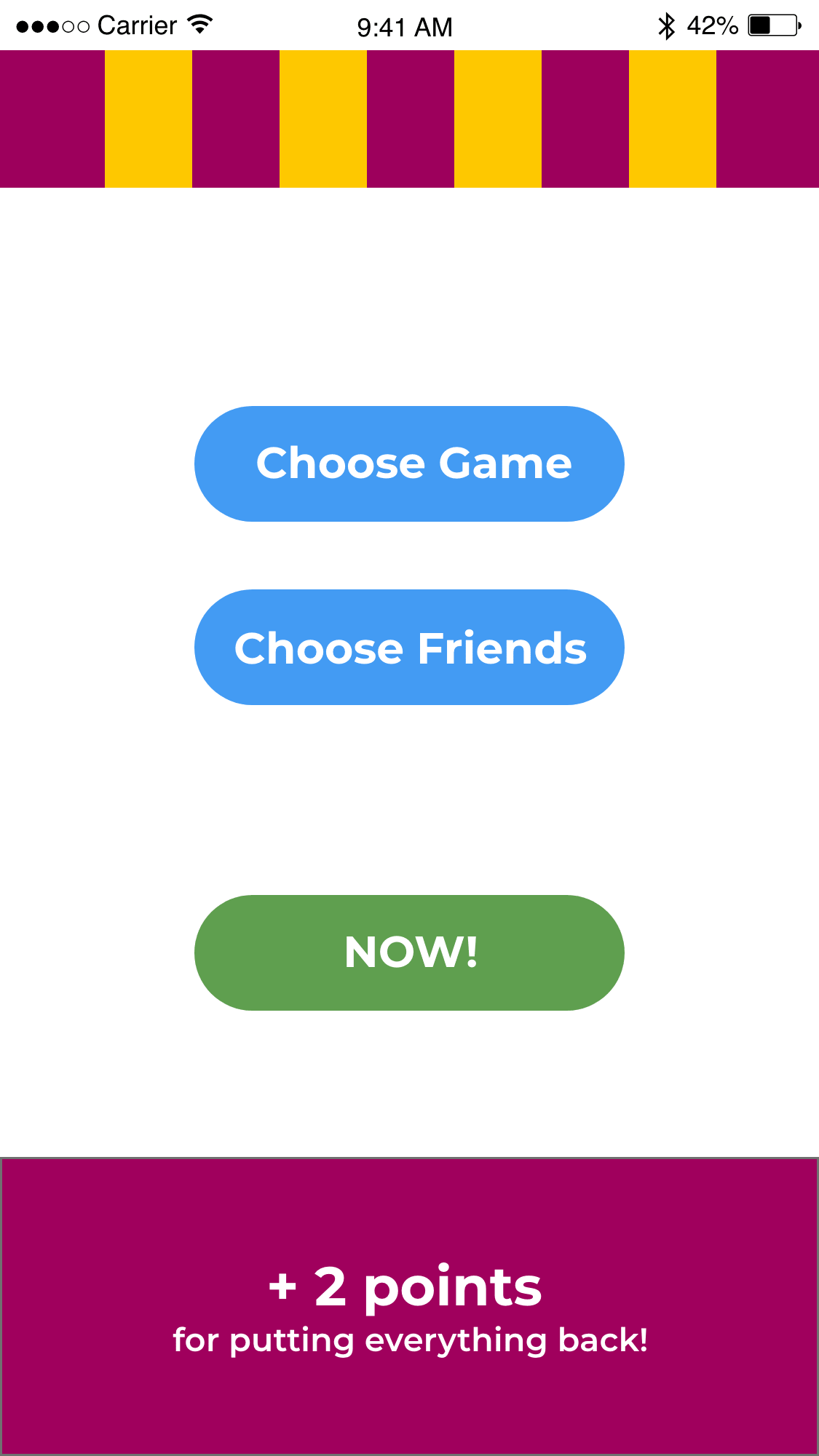 Three ways to start
Choose Game: select what to play and find available events
Choose Friends: select who to play with and send invitation
Play Now: see available events about to start near around.